NordVPN is a VPN for everyone. It's fast and very secure, it can unlock almost everything on the internet because it has servers spread on all over the world and it's has a very affordable yearly subscrisption. While there are a few things they need to improve, NordVPN is a way to find a reliable, reliable, and affordable VPN service for Kodi.
Based in Panama, NordVPN falls within the jurisdiction of the country and Panama does not have data retention laws offering you strict no logs policy. NordVPN guarantese privacy and security for users and they promise to never log user activities; Oferring military-grade AES-256-CBC encryption and a variety of protocols to choose from: OpenVPN (UDP and TCP), PPTP, L2TP / IPSec, IKEv2/IPSec. 
Thei best selling point: risk – free 30-day money – back guarantee; unlimited money – back guarantee;
+5000 servers available in more than 62 countries and their server number keeps growing);
Fastest speed servers for Kodi that are also reliable and consistent;
Great customer support with multiple ways to contact their 24/7 customer service (live chat, email, ticket system);
A CyberSecurity adnvanced feature that blocks dangerous websites and lets users avoid annoying ads;
An automatic kill switch (can kill individual processes or kill whole internet connection);
Up to 6 simultaneous connections to use also on your smartphone (iOs or Android) included
Torrent and generally P2P friendly;
Works in countries (China, the Middle East countries, Turkey) where internet access is restricted, and
strong censorship is in place;
Double encryption to ensure top level privacy and security.
NordVPN speetest review:
USA Server
Ping: 82ms
Download: 96 Mbps
Upload: 69 Mbps
This is why all of Kodi users from US love about them.
European Server
Ping: 27ms
Download: 82 Mbps
Upload: 68 Mbps
For the servers based in Europe they are offering great speeds for 4K streams.
Asia-Pacific Server
Ping: 161ms
Download: 42 Mbps
Upload: 25 Mbps
ATTENTION KODI USERS: YOUR ISP IS WATCHING YOU!
Even without your explicit consent, your ISP (Internet Service Provider) is collecting and filtering your Web browser data.
Using Kodi to stream copyrighted content might get you into legal trouble!
Also, your ISP might block access to specific streams, which leads to Kodi errors, or entirely blocked and throttled streaming. This is why users of Kodi should always use a VPN to make sure their identity and privacy are protected while streaming. Before you proceed, please be informed that using Kodi addons without a VPN can get you a DMCA notice. Using a Kodi vpn can also help you unblock all Kodi addons. Be it Incursion add-ons, Gaia, Neptune Rising, Placenta or Sparkle, a VPN will not only help you unblock it but also keep your identity and privacy safe at all times.
Get 77% off on the best VPN for Kodi
Once activated, the VPN encrypts your Web traffic and makes it anonymous – keeping it away from your ISP's prying eyes. In fact, you will become invisible on the Web since your user logs, and your traffic history isn't stored on any server. TIP: Do you want to re-gain he old peace of mind feeling when browsing the Internet? Use this special VPN offer to use it also on your mobile phone!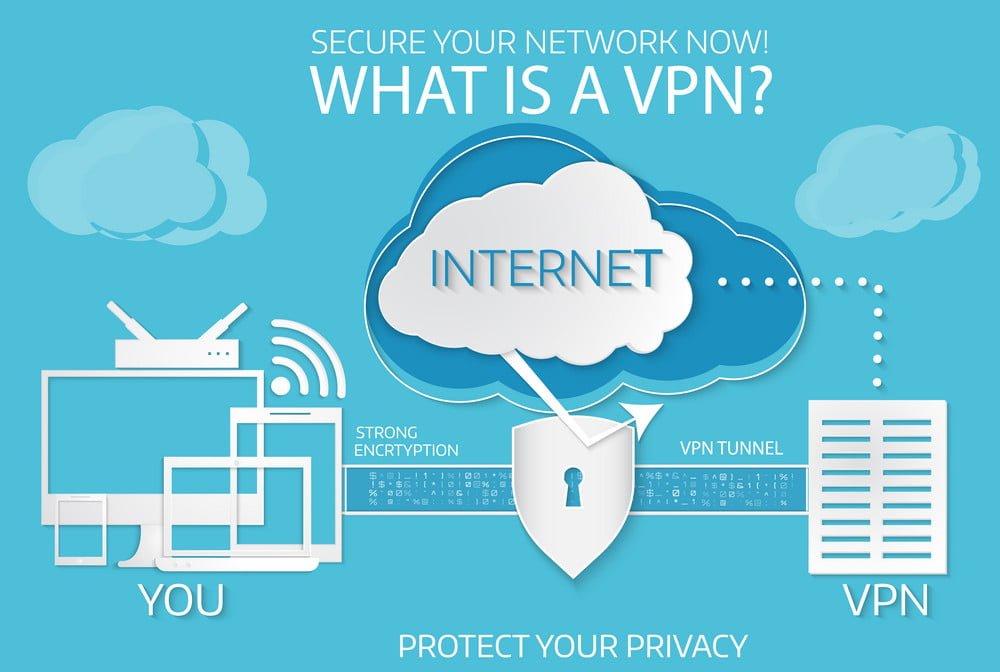 NordVPN Review first words
Fastest VPN for Kodi is here!
NordVPN provides a VPN service that enables anonymous and secure browsing of the internet by its customers.
Also useful for streaming, accessing geo-blocked content and torrenting / P2P is their service.
Their big server network (5000 + servers) utilizes the normal industry standard OpenVPN protocol and 256-bit AES encryption (with dual information security).
Features & Add-Ons
Not only do they have Windows, Mac, iOS, Android, Linux, AndroidTV, Chrome & Firefox apps, but they also have comprehensive protocol connectivity tutorials for them, as well as 40 other portable OS, RaspberryPi and routers.
Kill Switch – NordVPN software will automatically kill your link if your VPN connection is disrupted, your device is blocked or certain programs are terminated from accessing the web.
DNS Leak protection – You are prone to DNS leaks if you set up your VPN connection manually (say you didn't want to link via OpenVPN) or lately reset your Windows. Then these applications for DNS will be totally unprotected. NordVPN has taken steps to safeguard you and to prevent such leaks.
TOR over NordVPN – NordVPN provides you the capacity to route your traffic first through their VPN and then send it to TOR for additional security, or those who want to visit the dark web (TOR network).
Smart Play – SmartPlay technology guarantees that more than 400 geo-restricted streaming services are available ; Netflix, Amazon Prime, Pandora, BBC, and others. This is a welcome characteristic with more and more VPN servers unable to access Netflix.
No Logging Policy
Without a VPN, all of your online traffic moves through your ISP. You can see all you do online and monitor your behaviour. Sometimes they even give advertisers, government agencies, or other third parties your internet access information.
Your ISP can no longer see what you are doing on the internet when you connect to a VPN server. Your VPN supplier has that authority, though. So it's important to understand what kind of records the supplier keeps–information about you and your internet activity.
While most suppliers claim to operate VPN services that are no-log, many still obtain comprehensive logs of connections. This is a issue because this data about your web access could be used by third parties to define you.
However, some less significant information are monitored, such as:
Service efficiency information (to recommend most appropriate servers)
Your email address of the account
Your payment information (but you can also use crypto)
This is the ordinary things most (if not all) VPN suppliers log in, and you should not worry about it, particularly if NordVPNs payment processor is not linked to their primary business.
Torrents and Netflix unblocking
Since NordVPN has a lot of servers, they also operate support very well for Torrenting and on certain locations such as Netflix and bypass geo-restrictions. Together with Netflix, when We reviewed NordVPN it seemed to work fine.
A large number of users can enjoy unlocked worldwide content and they already recommend NordVPN.
It's simple and intuitive, but it provides a solid opportunity for serious security users thanks to some advanced capabilities under the hood.
In our review of the best Kodi VPN, we were impressed by the speed of this service. Here is a quick overview of what a VPN is and why you may want it before you begin our full review of the NordVPN for Kodi .
A VPN virtual private network can keep you completely anonymous online. Without it, any Internet activity can be traced back to its exact location, since many users find a violation of privacy. With a VPN, you connect to a server in any other part of the world, either in another city in the country where you live or on the other side of the planet.
Any use of the Internet that occurs while connected to this server is sent through a private tunnel that can not be accessed by anyone trying to look from the outside so that their data is safe from espionage. One advantage of using a VPN is that it makes websites and services, which means that it really is in the location of the server you are using. This means that you can access geo-locked content like Netflix anywhere in the world.
For example, if you are on vacation but want to catch up on your favorite TV shows or BBC iPlayer sports, you can use a VPN to connect to a UK server and access BBC iPlayer. The same goes for those who want to watch the content of US Netflix from the UK. However, it is important to note that the use of a VPN in this way is often contrary to the terms and conditions of your streaming service, so proceed at your own risk.
I must acknowledge that not all servers work with Netflix, because we all understand how Netflix is trying to break down certain VPN IPs.
You can always contact their client assistance to assist you select the correct servers to stream.
NordVPN has created unique "P2P servers" designed exclusively for secure and personal torrenting operations. On their implementation, you can access the P2P servers via the list of "specialty" servers.
Speed and stability
Here are the autonomous, thorough and complete speed test results.
They weren't anything to brag about when I first checked their speeds.
However, I was happy to see their speeds in the top when I re-did this velocity test in October 2023.
To assess how effective NordVPN is in securing your traffic, we have carried out several dozen speedtests from our headquarters in Sweden, Europe, linked to the servers of the USA, UK, EU and Asia.
For this speed experiment, we used the following benchmark (without VPN) for 100 Mbps Fiber Internet connection:

And while NordVPN succeeded in achieving 70 Mbps+ and up download speeds, NordVPN went out with 74.15 Mbps.

Servers central location and headquarters
NordVPN was launched in Panama in 2008 and is operated by Tefincom co S.A., according to their website (NordVPN.com).
All top VPNs are in autonomous nations that do not share logging data (Switzerland, Singapore, Caymans, British Virgin Islands, etc.).
NordVPN certainly sufficiently hides this data. And it's also good for its users.
Customer Support
You can contact NordVPN via support@nordvpn.com or via live chat.
We still have questions or need technical help, even after reviewing over three dozen distinct VPN suppliers, hundreds of hours of testing, reviewing and reviewing.
Whether it's a double check of the encryption provided for your router, or a straightforward troubleshoot on a freshly constructed platform, you'll be compelled to cope with your favorite VPN client assistance.
If you are or are not technically willing to be a newcomer? You may have a few technical questions.
In addition to live chat & fast email assistance, any VPN worth its salt will have a prolific database of tutorials, how – to guides and information articles.
NordVPN has lately started providing live chat 24/7 that will help you with any questions you may have. For a issue of encryption and an open-ended question, I used their live chat twice.
The Customer Support Rep was fast to assist on both occasions, but copy & paste reply came.
If you choose to use their email support for more technical questions or if the live chat agent hasn't solved your problem completely, you'll get another assistant to assist you with your VPN.
The vast directory of support posts you will have access to is just as essential as live support for minor issues. Making it available to your daily layman is no tiny challenge for a subject as technical as networking.
Although NordVPN provides cash back guarantee for 30 days, some individuals said it works, but not as quickly as they expect it to.
According to them, processing your refund can take NordVPN up to 30 days. I went into detail and requested client assistance about that, they informed me NordVPN was handling all applications for refund 24 hours a day. However, it may take another 1-7 days for your bank to reimburse your account.
While this is not a big issue, the user experience is definitely not very nice. Many VPNs provide a max waiting period of 7 days for immediate refunds.
I wouldn't (nor did) reimburse NordVPN, though, so I doubt you'll have to use that function at all.

NordVPN is one of the simplest and most intuitive VPNs we've tested. 
It's easy to install it and it's not time comsnuming to get up and running, it's fast, stable and reliable. It is available on most devices, so you can use NordVPN, whether on Kodi on AndroidTV, PC, Mac, iPhone or Tablet.). 
To create your account, choose your subscription plan from your site and download the application from the NordVPN website. 
Once the app is installed and running, switch the switch to the top of the interface to automatically connect to the most efficient server. There is a zoom-friendly map or list of countries that allows you to select the country you want to connect if you have specific needs, and then select the specific server you want to use. To accept additional items, you can select three points next to the country name in the list of countries from the entire server list.
You can see the server load from their interface, showing how many people are currently connected to get the concept of speed and reliability. The more it reaches 100%, the less reliable it will be. 
You can also click the Heart-love icon to add favorites to a specific server so that you can access them later. If you are going to always connect to a specific server, you can set up NordVPN to join at startup and you can also start the application launch when you start your computer. 
Different servers are best suited for various activities. For example, if NordVPN for security or anonymity, you can choose other than those that are best for P2P (peer-to-peer) streaming and NordVPNs server-perfect and fast service support can help determine what is in the chat. You do not always need help. 
NordVPN applications had a convenient search function that allows you to find the best place for your needs, but the company is convinced that it can function via SmartPlay. SmartPlay will automatically redirect you to a server that works best for content that you can access, such as an American Netflix service provider from the United Kingdom.
 It is important to remember that when you meet with Netflix in the United Kingdom in violation of the conditions, you should do so at your own risk). It turned out that NordVPN always worked with streaming, including Netflix, BBC iPlayer and Hulu.
NordVPN is one of the few VPNs operating successfully in Mainland China,Turkey and the Middle East, and uses obfuscation servers to bypass Internet access restrictions in these areas. You can determine which servers are affected by reviewing their list of servers. 
While NordVPN applications run on your computer, browser extensions can be used to channel activity on the web in Chrome or Firefox. This is more suitable for blocked content, and both browser extensions are included in the subscription price. They are easy to install and simple (if not easier) than the application itself, so it is not difficult to start.
It is important to bear in mind that NordVPN is headquartered in Panama. That is, outside the jurisdiction of 14 eyes, groups of countries that were willing to share information with each other to increase the security of all. You can ask any VPN provider based in these countries to share their customer information. You are legally bound to do so because some of them violate our privacy and privacy. 
However, NordVPN does not belong to this group and, therefore, you can not be asked to provide data to your customers. Meanwhile, the company is committed not to register its users online. Maintains the email address and ticket information. 
It uses 256-bit Advanced Encryption Standard (AES). This is the same level of protection used by the US government. UU To protect classified information and the NSA to protect national security information. It uses the OpenVPN protocol used by many NordVPN competitors and is generally considered a recommended option. OpenVPN is an open source protocol. It has been tested and improved throughout the system to guarantee speed and reliability. IKEv2 / IPsec is also available for iOS and MacOS, but not for Windows. IKEv2 / IPsec has an advantage in terms of speed, but it is not considered protected by OpenVPN. Therefore, it is more suitable for those who want to use the transmission service.
In addition, you can use double-encryption or double VPN with NordVPN, as this feature is official, which means you can link the VPN chain servers to higher security and privacy standards online. NordVPN can also connect to the router (Tor), a free software that enables anonymous communication through a large network of overlay. This hides the user's location, making it easier for anyone to monitor their business on the Internet and protect the privacy of their users. Normally you need a browser to access it, but NordVPN has a built-in server via VPN, which means you do not need to. It's as easy to click Onions via VPN in the Special Servers tab on the left. This adds additional levels of encryption and security beyond those provided individually by NordVPN or onion. You can find more information on NordVPN's website.
NordVPN review
Final words
NordVPN has a so-called function Kill-Switch that is crucial for those who use this service to stay online or to be safe on the public Wi-Fi network. The switch can stop the Internet if the VPN is disconnected to prevent data leakage. NordVPN is good because you can choose to remove applications if the VPN tunnel is running, instead of turning off all Internet activities. You can select these applications from the drop-down list. However, there is a risk of data leakage. 
The NordVPN version of OpenVPN (the version you use on your computer) does not allow you to finish the Internet connection at the system level, but iOS, Android and MacOS users who use the IKEv2 application can do so. The company says that it is currently working to improve the function of deactivating the switch to do it through the board.
If you are using NordVPN for the first time, you will be asked if you want to activate CyberSec. This is basically a blocking advertisement with built-in malware protection. This is a relatively new service function and one of several competitors. It is designed to protect against advertising, malware, phishing and other intrusive threats. We already have a complete antivirus program and will not block ads because they are part of the content online, but for some this will be very attractive. CyberSec can be turned on or off at any time.
If you only want to sign up for a month, the fees are very high, but if you want to sign a longer contract, prices will drop sharply. The cheapest option for two years is $ 3.99 per month, but requires an advance payment of $ 95.75. See all available plans and choose what's best for you on NordVPN's website. There is a free three-day trial if you are worried that NordVPN will work for you, and you can use a 30-day repayment guarantee (which the company claims is "regular accounts") where you place the product outside of Apple Store's purchased App Store) . NorthVPN accepts credit cards from PayPal, Bitcoin and Paymentwall.
Customer service is one of the main areas of competence for NordVPN. You will probably never have to contact their team, but if you do, you can expect a quick and friendly response. The NordVPN website includes an excellent FAQ section, many tutorials and step-by-step instructions, but live chat is always available and is the best place to get a quick response. You can also ask general questions about VPN, even if you can not buy your own. We verified the payment policy of NordVPN and found that they actually returned the promised money from the users.