Gaia Kodi is at the moment one of the best Kodi addons for streaming movies, shows, documentaries, and short films from torrents, usenet, file hosters, and streaming services. Gaia Kodi is highly optimized for the debrid services Premiumize, RealDebrid , OffCloud, , and EasyNews. The addon has a professionally designed interface for quick navigation and content exploration. Gaia Kodi comes packed with a huge collection of providers, support for multiple debrid services, Trakt and LightPack integration, support tools, and much much more.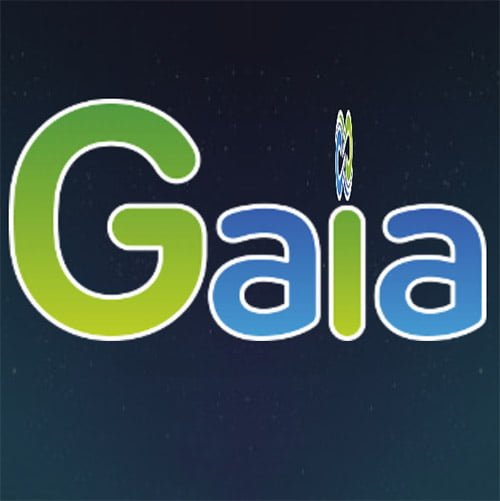 Gaia Kodi
Latest version: 3.1.2 (08/28/2018)
PRO:
The best clone (fork) of Bubbles
Continuously updated and developed
CONS:
It is very slow on some low-end Android TV Boxes
Repo address for the Kodi Experts:
https://repo.gaiakodi.com
View Gaia Kodi changelog
We offer you 2 ways to learn how to install Gaia:
How to install Gaia on Kodi?
To install Gaia Kodi Addon in 5 minutes follow carefully the following instructions:
From your Kodi home screen, go to Settings (gear symbol) -> File manager -> Add source
Select <None> and then enter the following web address: 

https://repo.gaiakodi.com 

and the name Gaia and press OK
Return to Kodi home screen, and then go to Addons
Go to the Package Symbol on the top left and then click on Install from zip
Choose Gaia on that screen -> repository.gaia.zip and WAIT a few seconds until a notification appears on screen confirming the install
Go back to the Package Symbol on the top left and then click on Install from Repository ->

Gaia Repository 1

 -> Video Addons -> Gaia – > Install
Learn how to install Gaia Kodi from a 3 minutes quick and easy guide on Kodi Expert Youtube channel
We cooked up a 4 minute installation guide for Gaia on our Youtube channel. If you missed a step, don't forget to pause and resume after you have done the same steps in your Kodi interface. 
Enjoy watching Kodi content with Gaia on  the best Kodi Boxes
ATTENTION KODI USERS: YOUR ISP IS WATCHING YOU!
Even without your explicit consent, your ISP (Internet Service Provider) is collecting and filtering your Web browser data.
Using Kodi to stream copyrighted content might get you into legal trouble!
Also, your ISP might block access to specific streams, which leads to Kodi errors, or entirely blocked and throttled streaming. This is why users of Kodi should always use a VPN to make sure their identity and privacy are protected while streaming. Before you proceed, please be informed that using Kodi addons without a VPN can get you a DMCA notice. Using a Kodi vpn can also help you unblock all Kodi addons. Be it Incursion add-ons, Gaia, Neptune Rising, Placenta or Sparkle, a VPN will not only help you unblock it but also keep your identity and privacy safe at all times.
Get 77% off on the best VPN for Kodi
Once activated, the VPN encrypts your Web traffic and makes it anonymous – keeping it away from your ISP's prying eyes. In fact, you will become invisible on the Web since your user logs, and your traffic history isn't stored on any server. TIP: Do you want to re-gain he old peace of mind feeling when browsing the Internet? Use this special VPN offer to use it also on your mobile phone!
Detailed step by step guide on installing and configuring Gaia Kodi
Install Gaia Kodi Add-on #1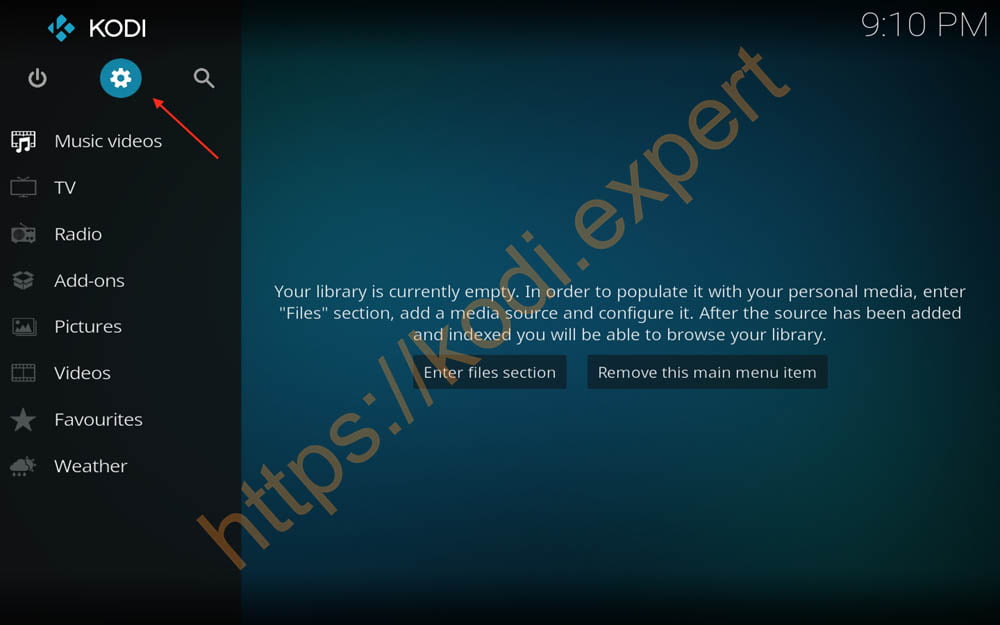 Install Gaia Kodi Add-on #2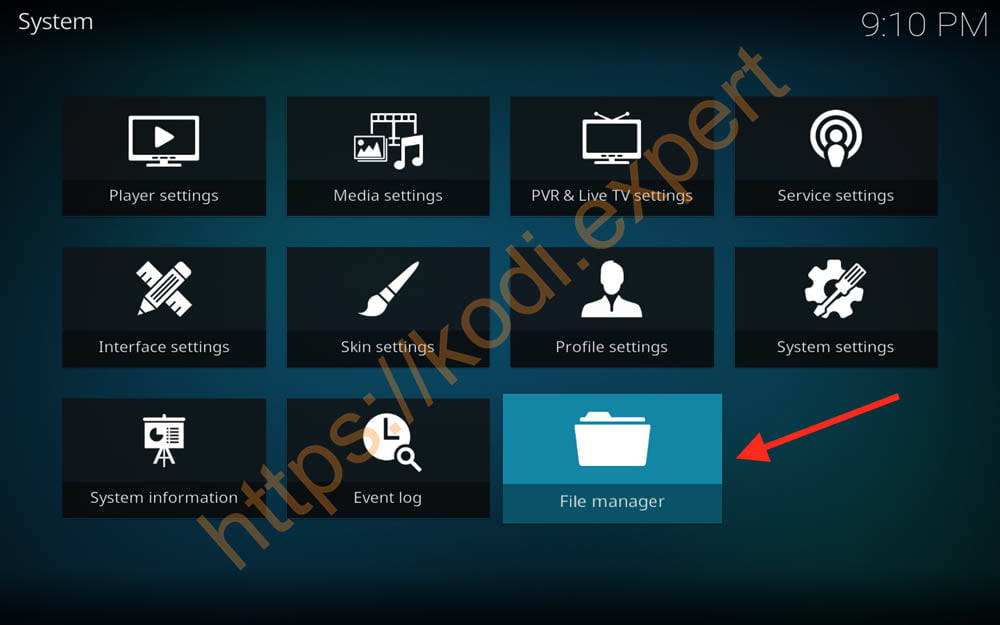 Install Gaia Kodi Add-on #3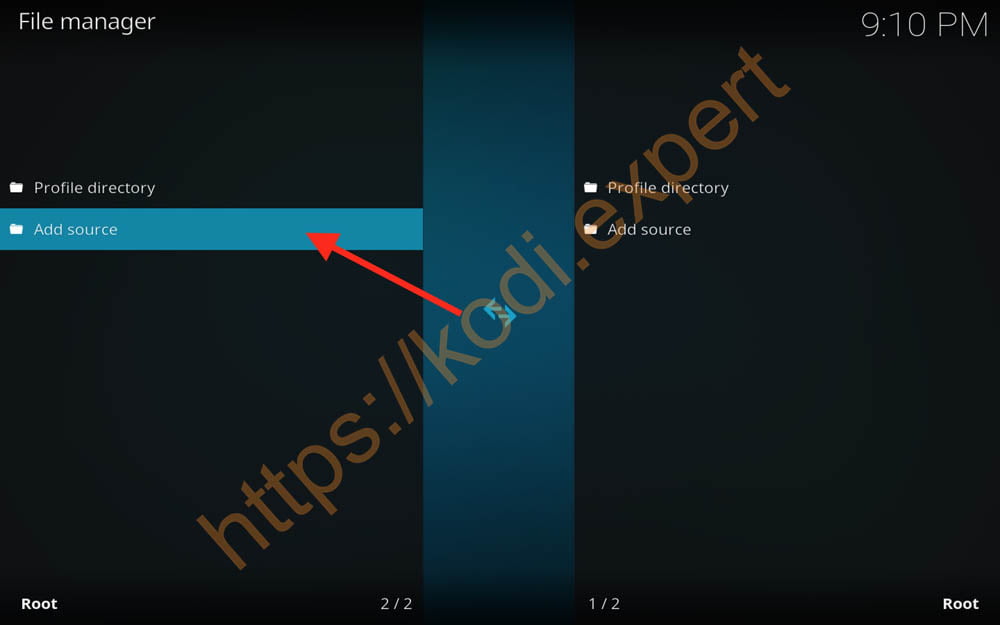 Install Gaia Kodi Add-on #4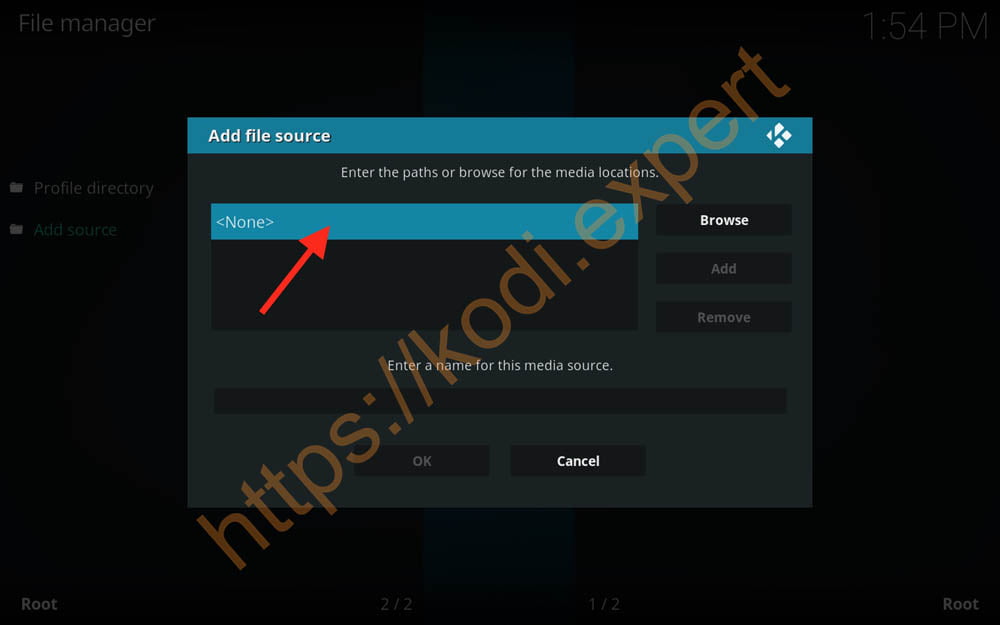 Install Gaia Kodi Add-on #5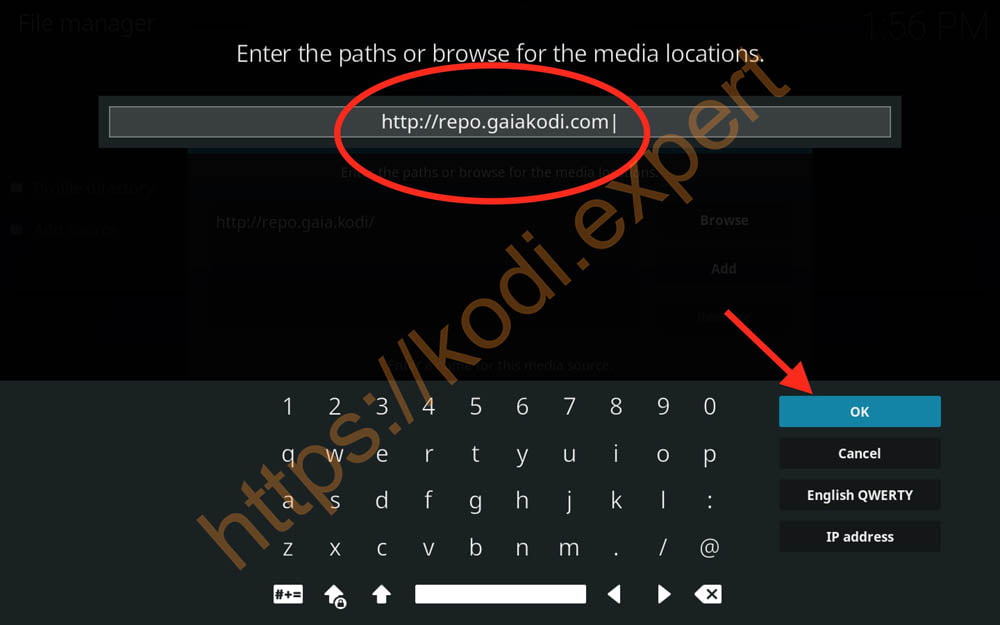 Install Gaia Kodi Add-on #6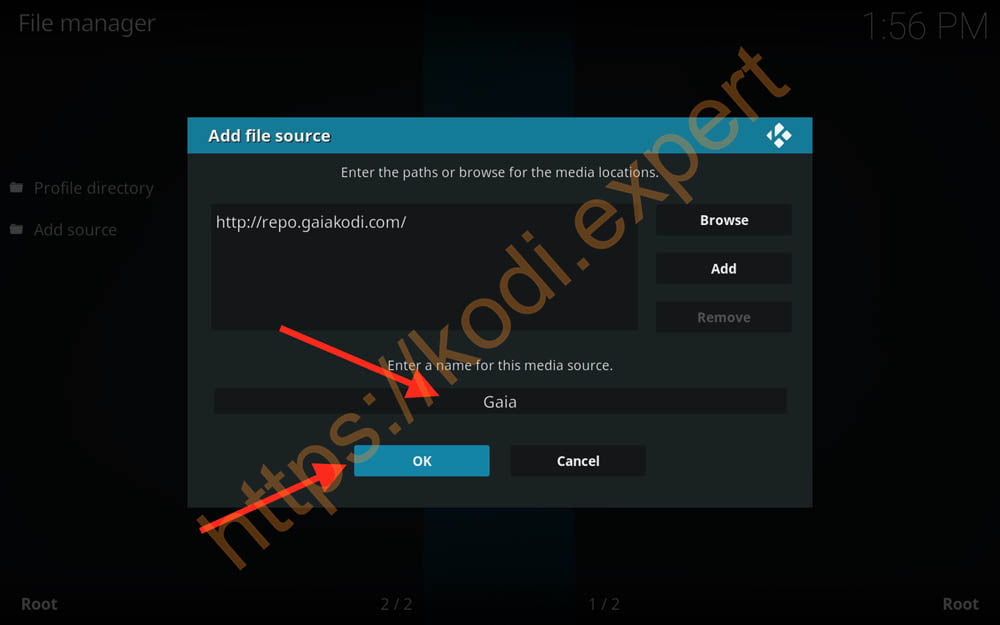 Install Gaia Kodi Add-on #7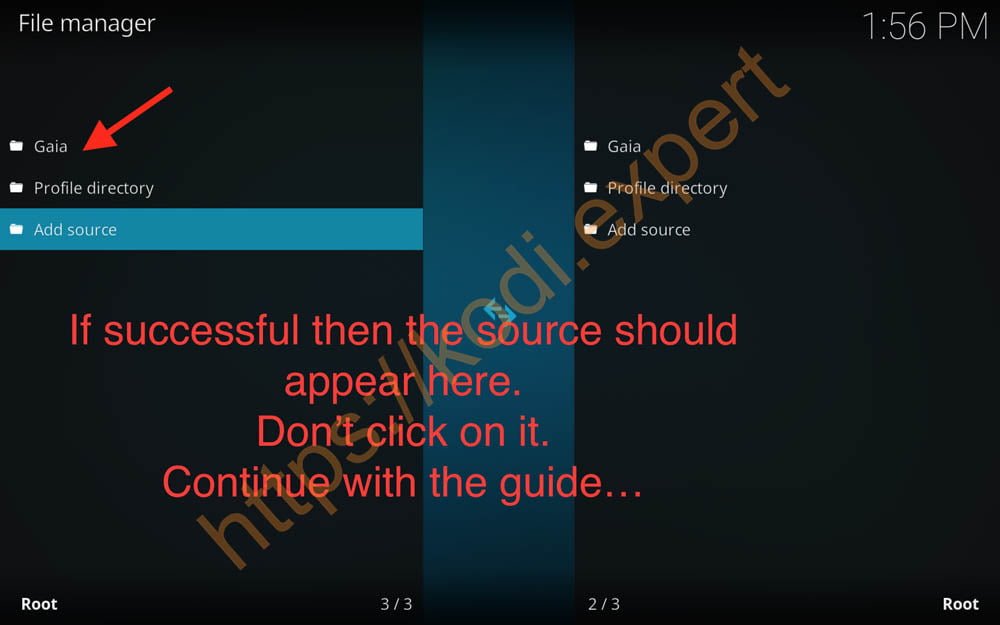 Install Gaia Kodi Add-on #8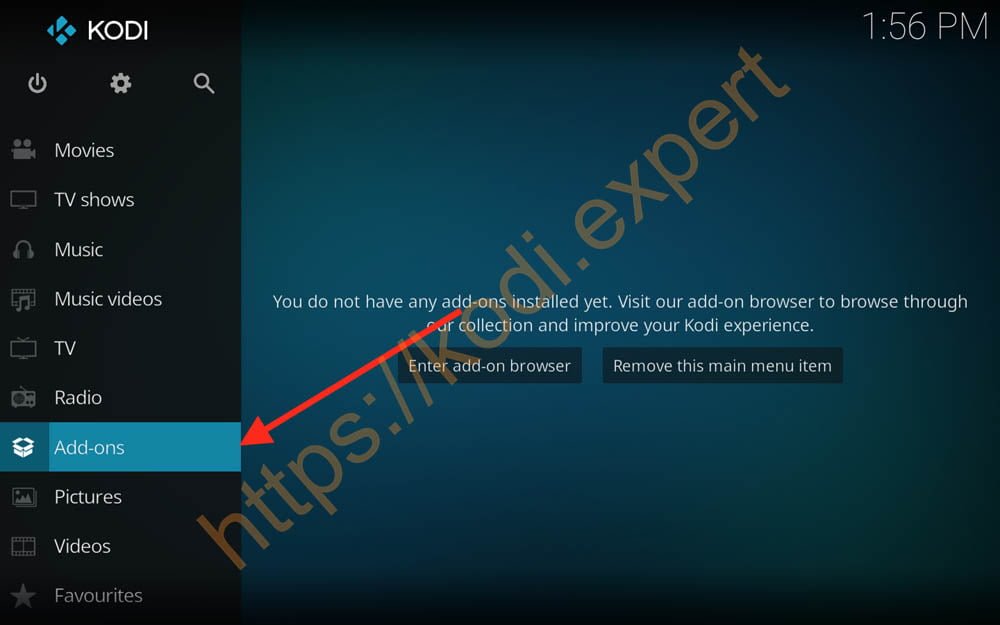 Install Gaia Kodi Add-on #9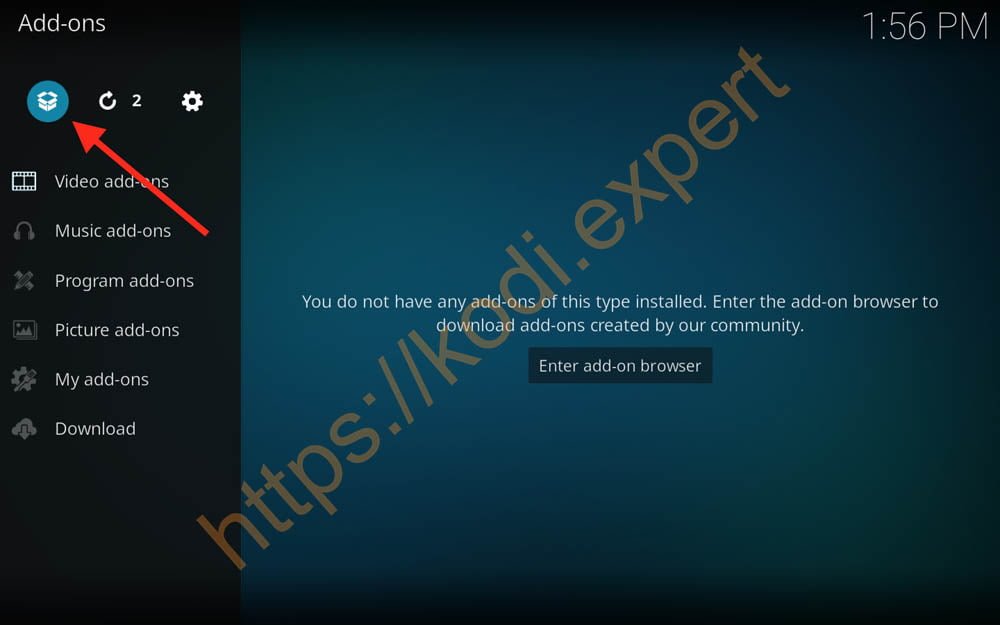 Install Gaia Kodi Add-on #10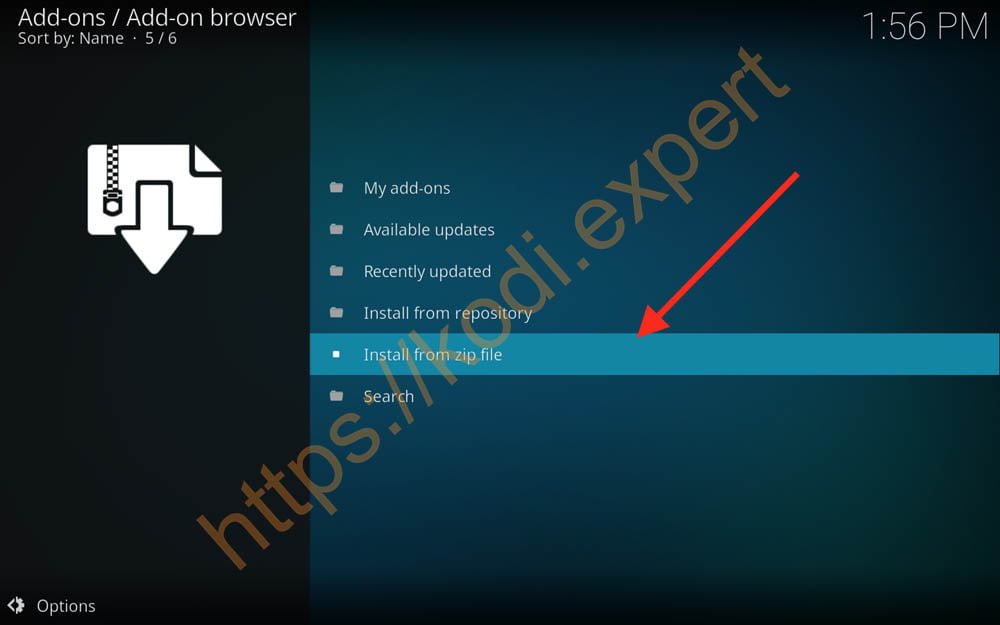 Install Gaia Kodi Add-on #11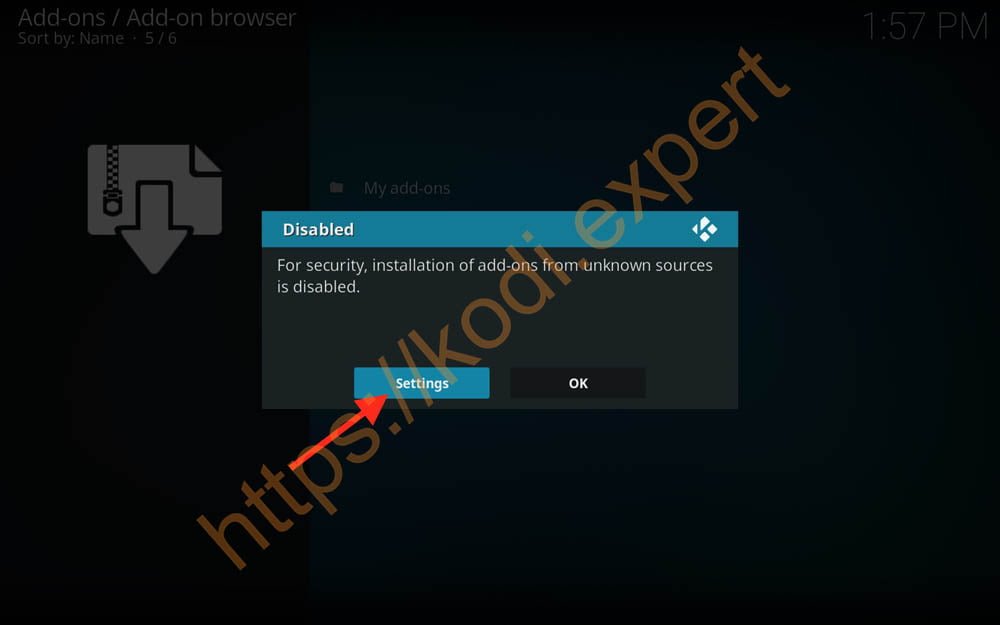 Install Gaia Kodi Add-on #12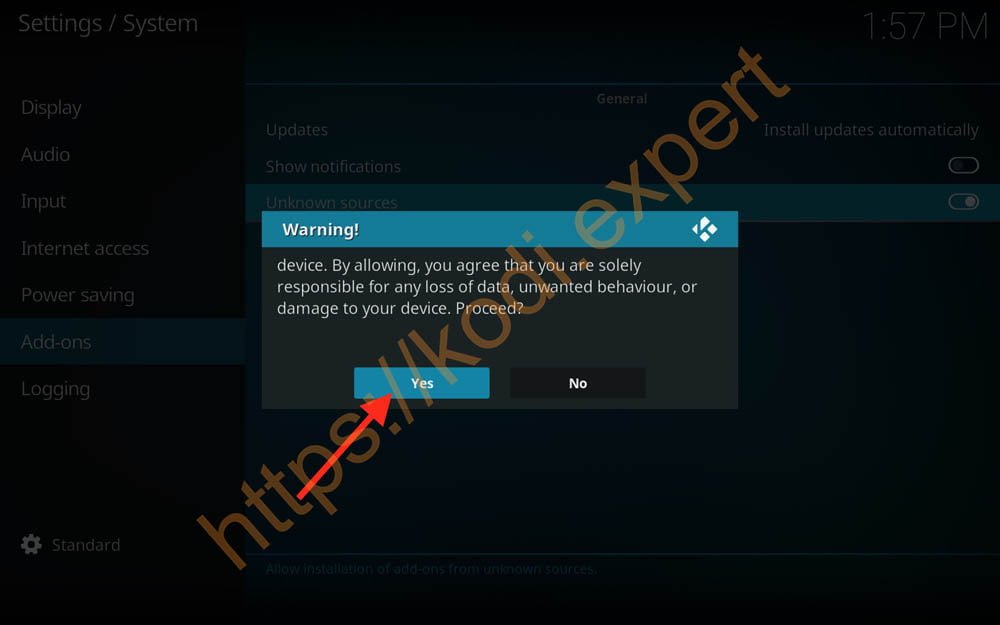 Install Gaia Kodi Add-on #13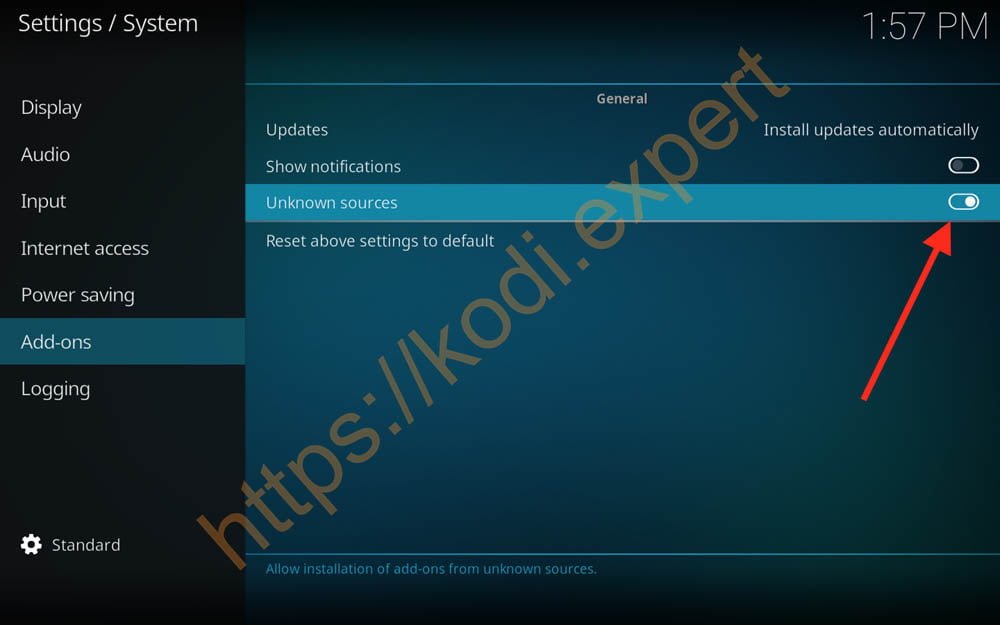 Install Gaia Kodi Add-on #14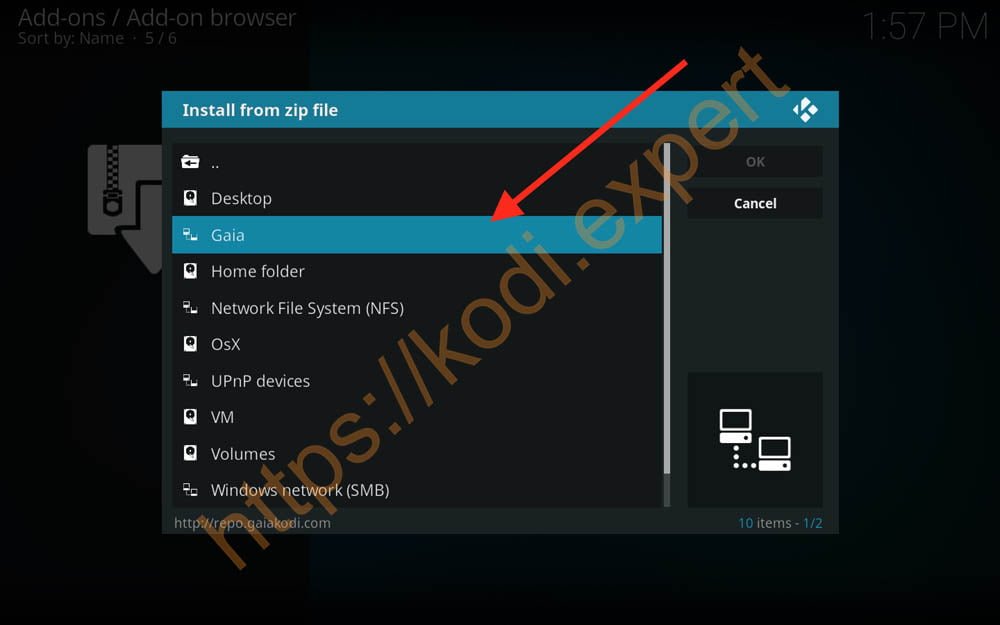 Install Gaia Kodi Add-on #15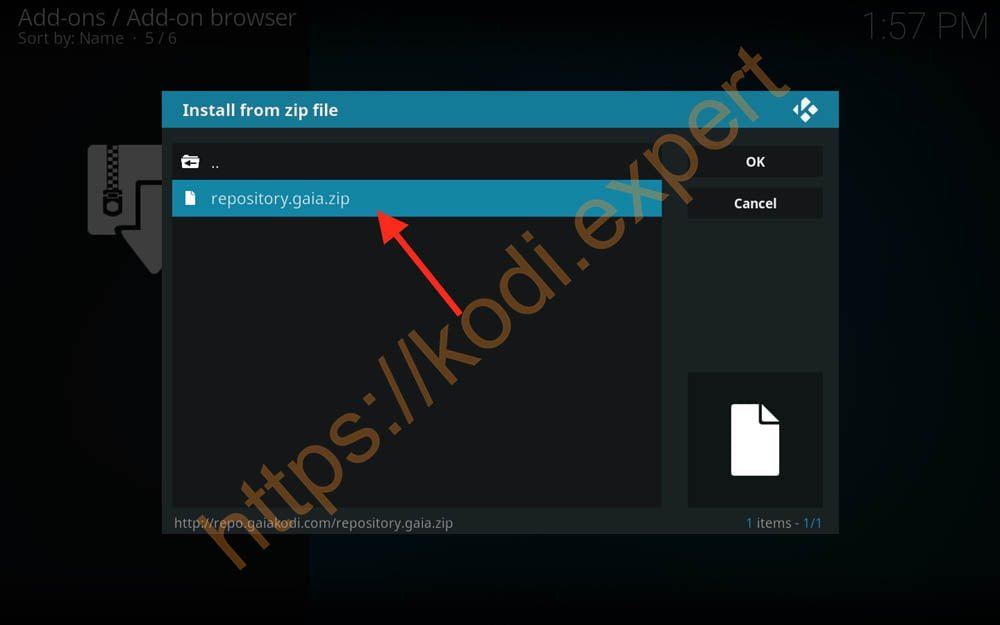 Install Gaia Kodi Add-on #16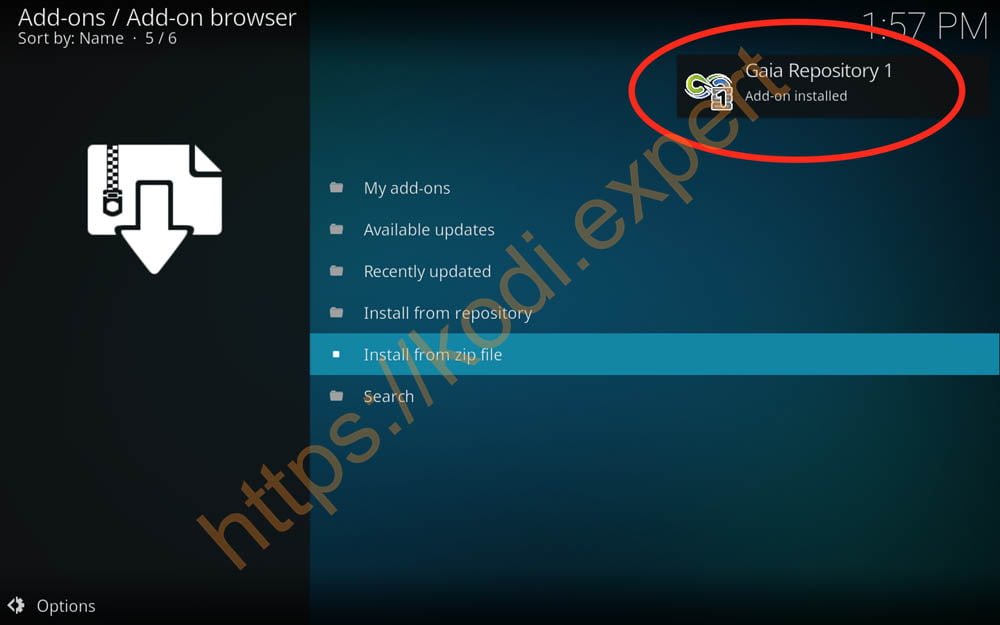 Install Gaia Kodi Add-on #17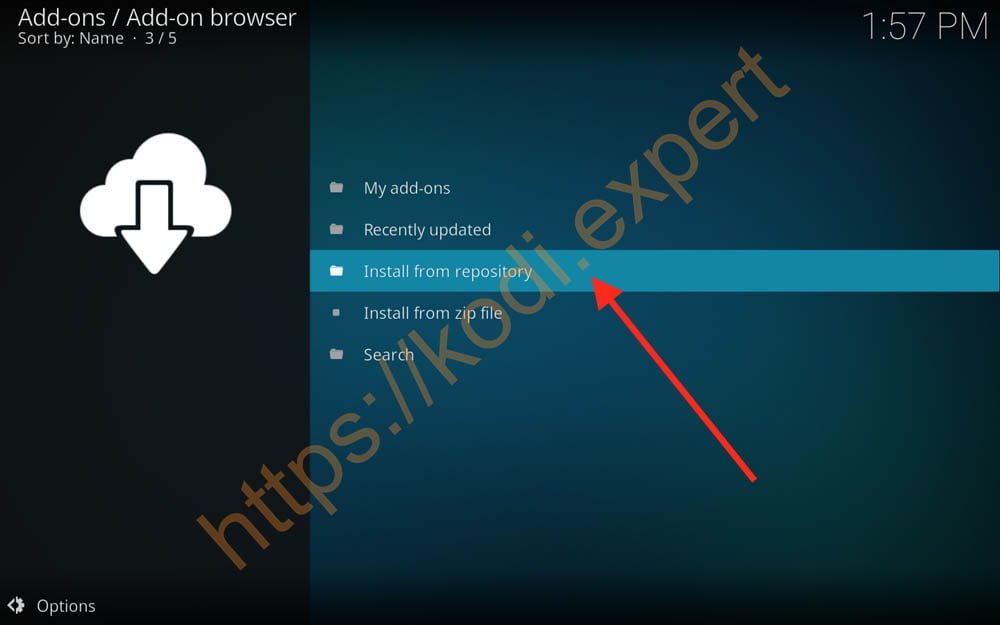 Install Gaia Kodi Add-on #18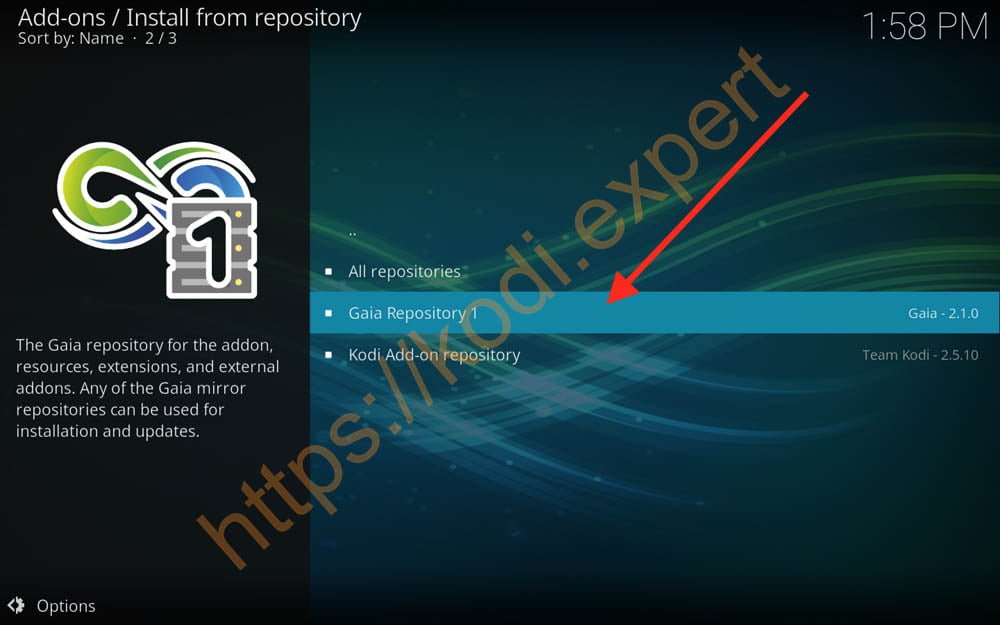 Install Gaia Kodi Add-on #19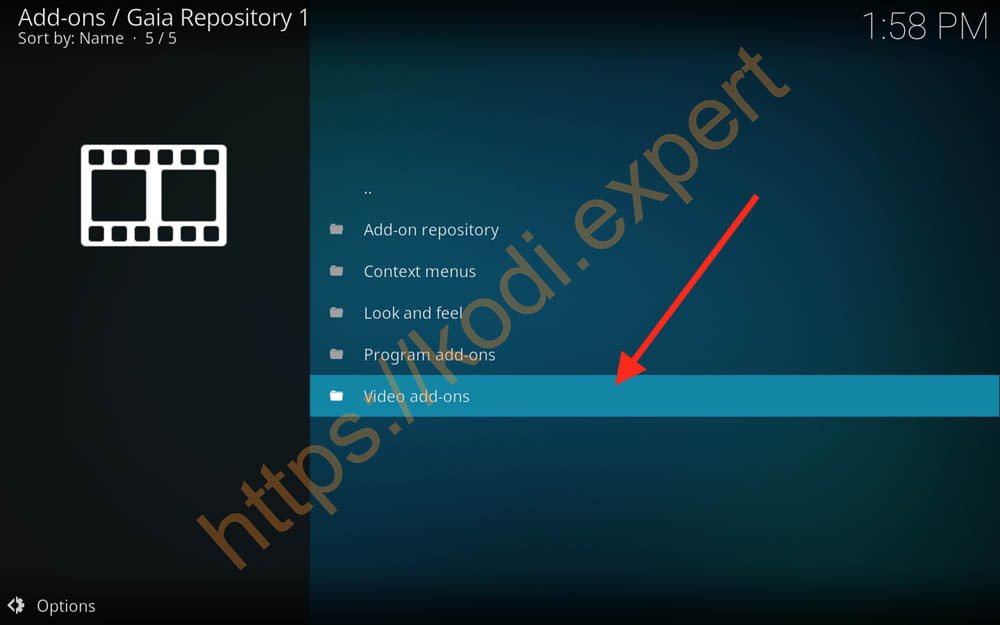 Install Gaia Kodi Add-on #20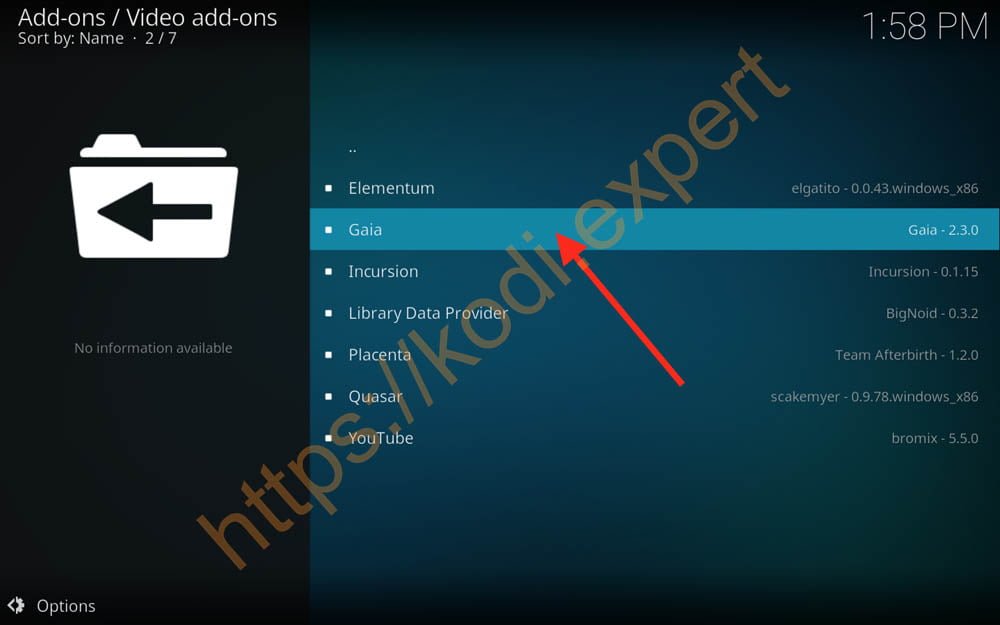 Install Gaia Kodi Add-on #21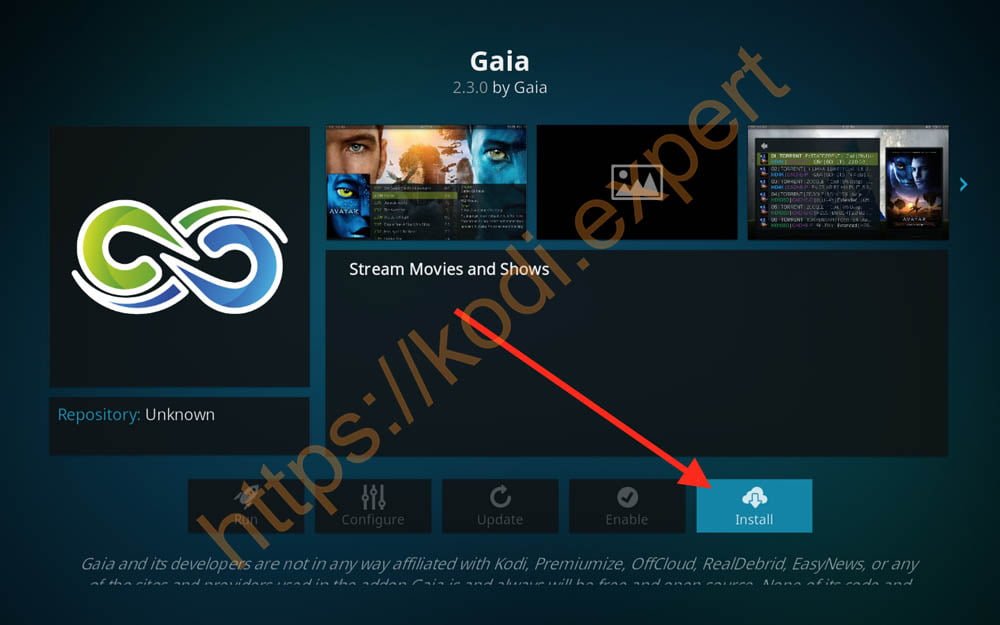 Install Gaia Kodi Add-on #22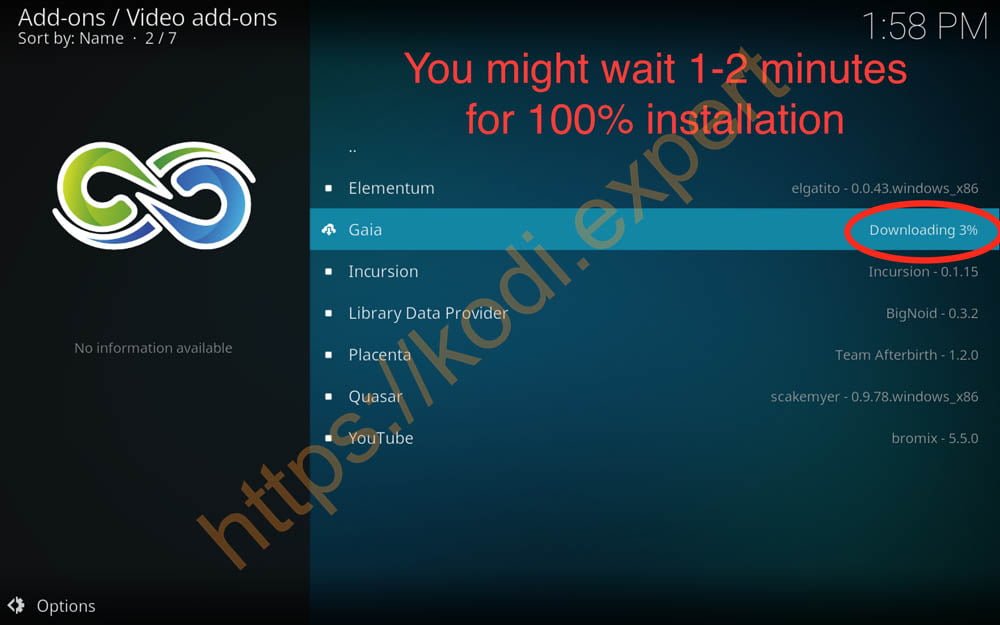 Install Gaia Kodi Add-on #23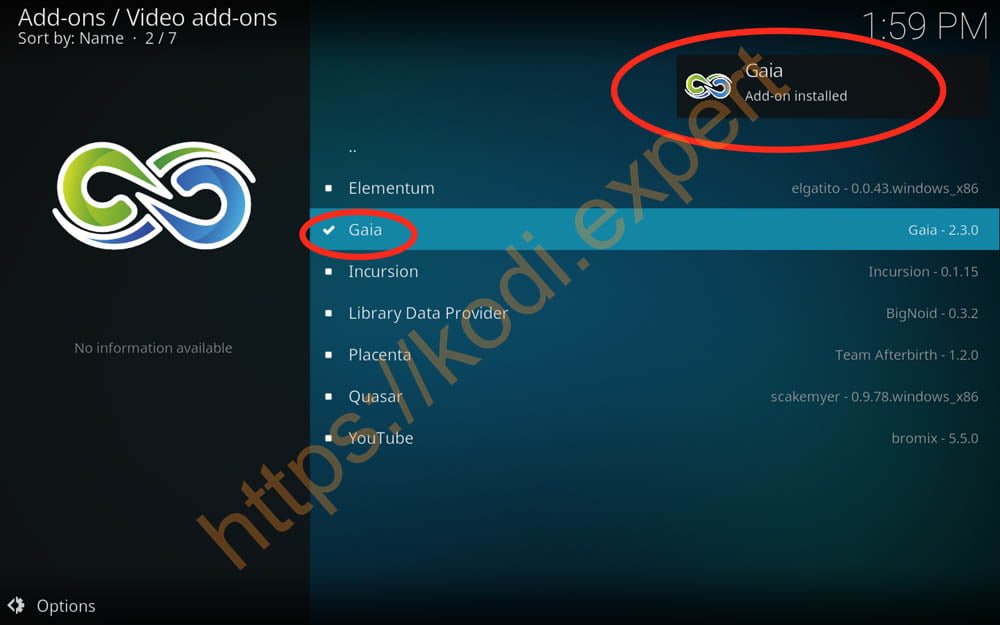 Install Gaia Kodi Add-on #24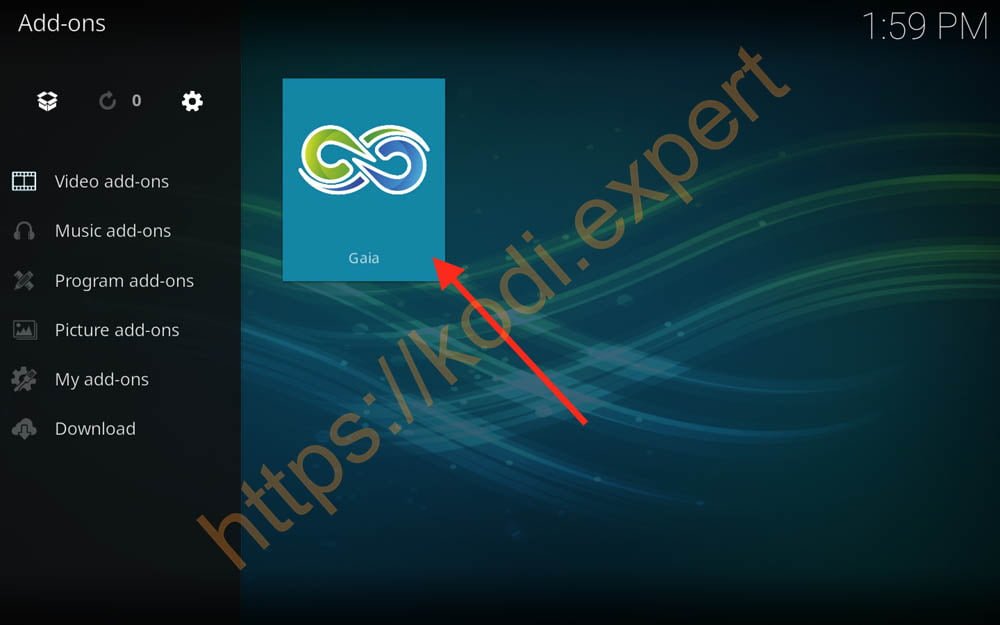 Install Gaia Kodi Add-on #25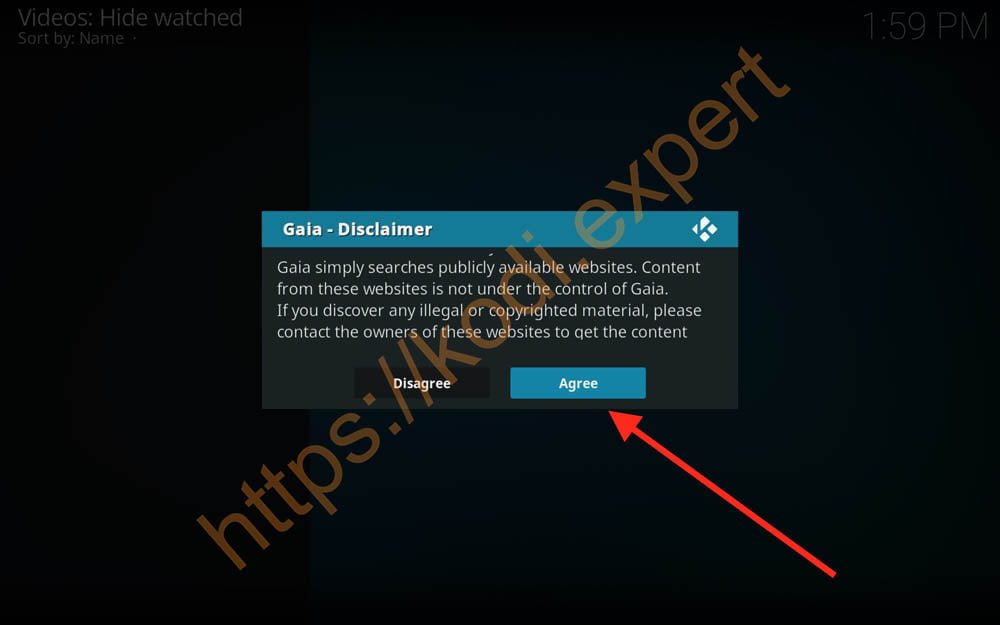 Install Gaia Kodi Add-on #26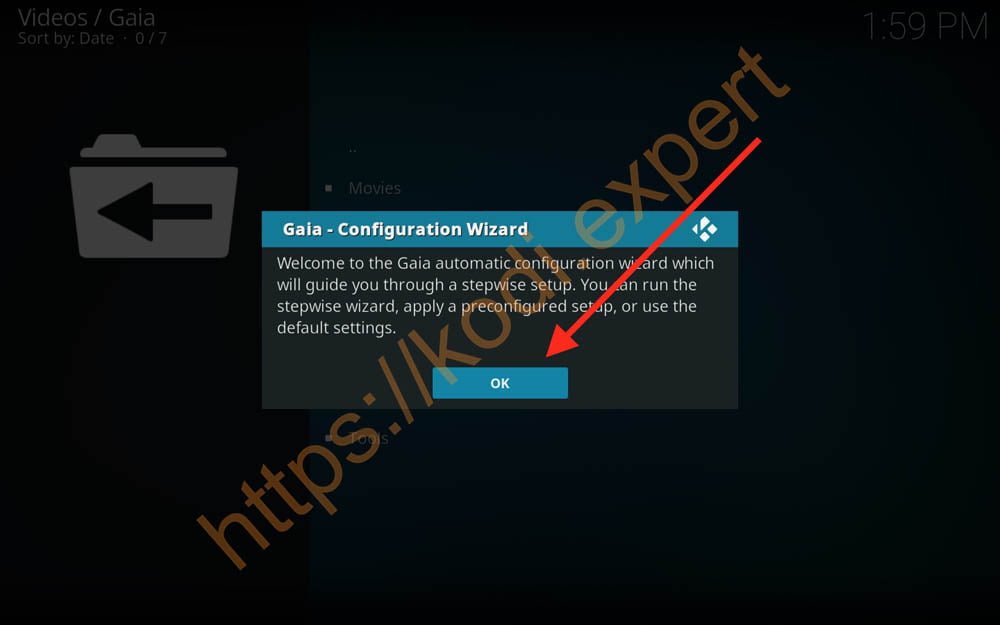 Install Gaia Kodi Add-on #27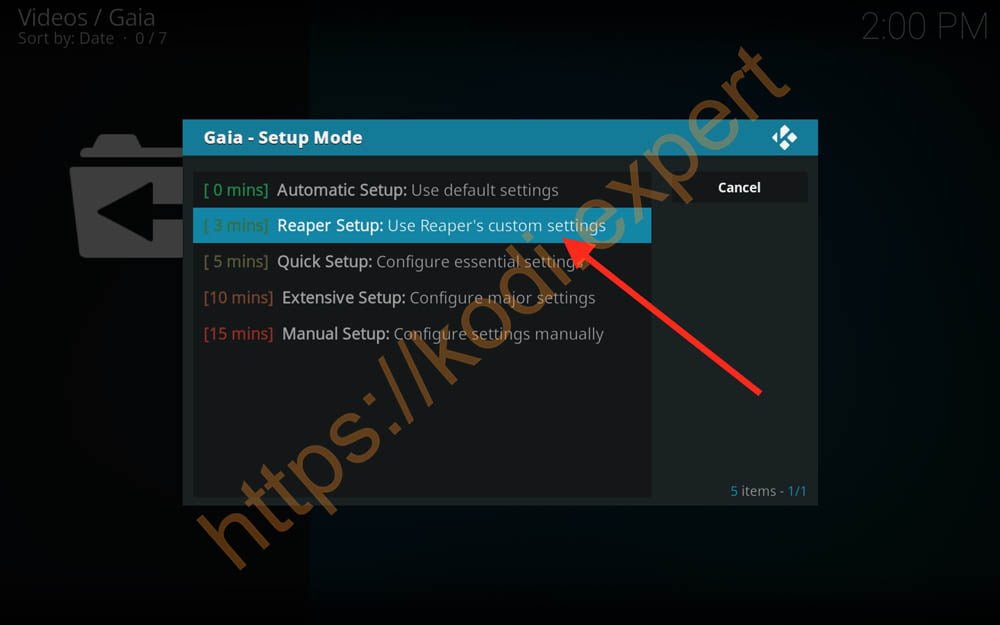 Install Gaia Kodi Add-on #28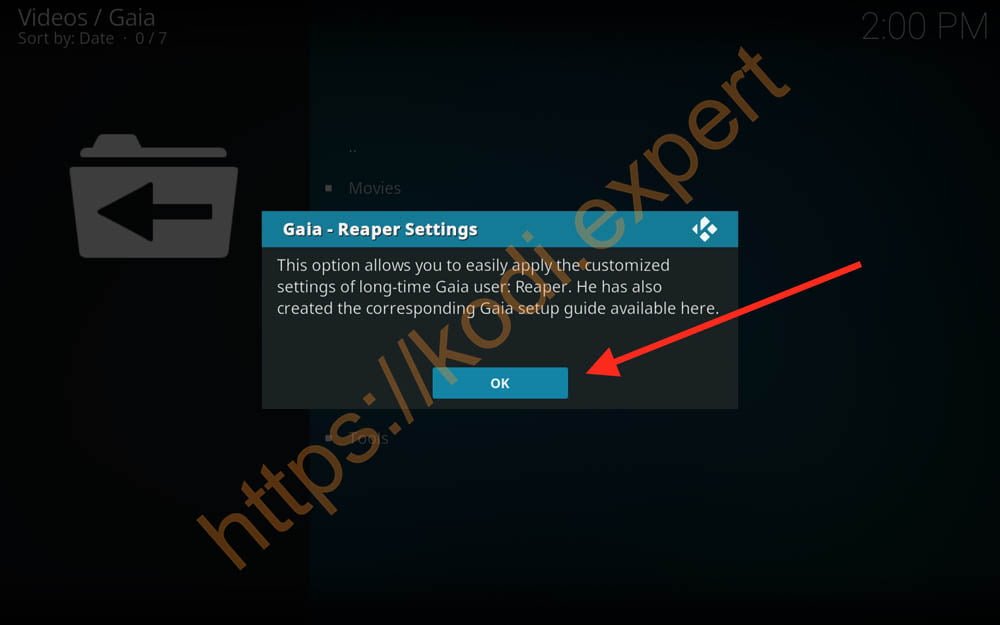 Install Gaia Kodi Add-on #29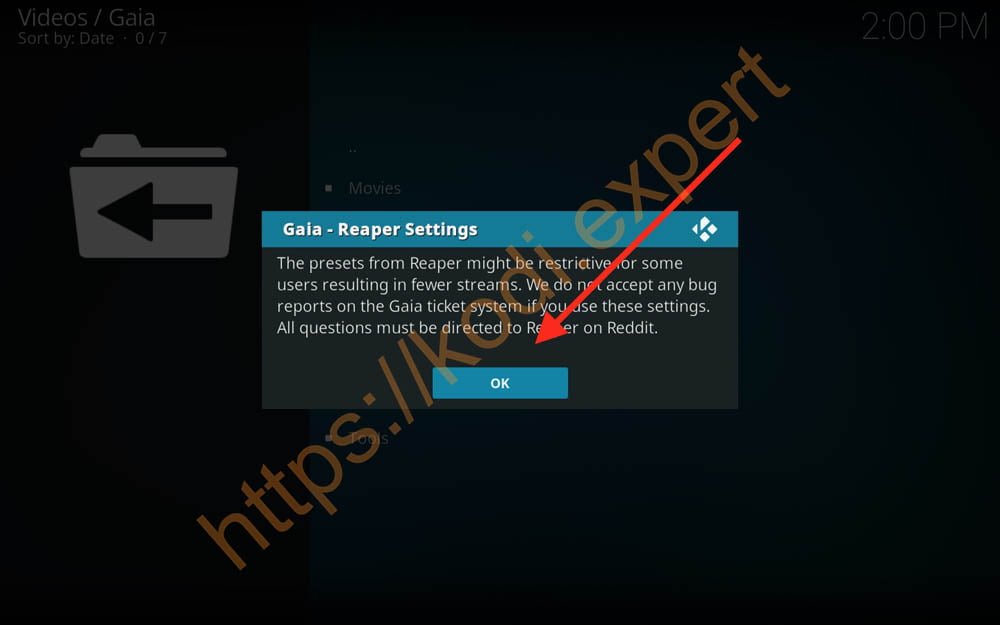 Install Gaia Kodi Add-on #30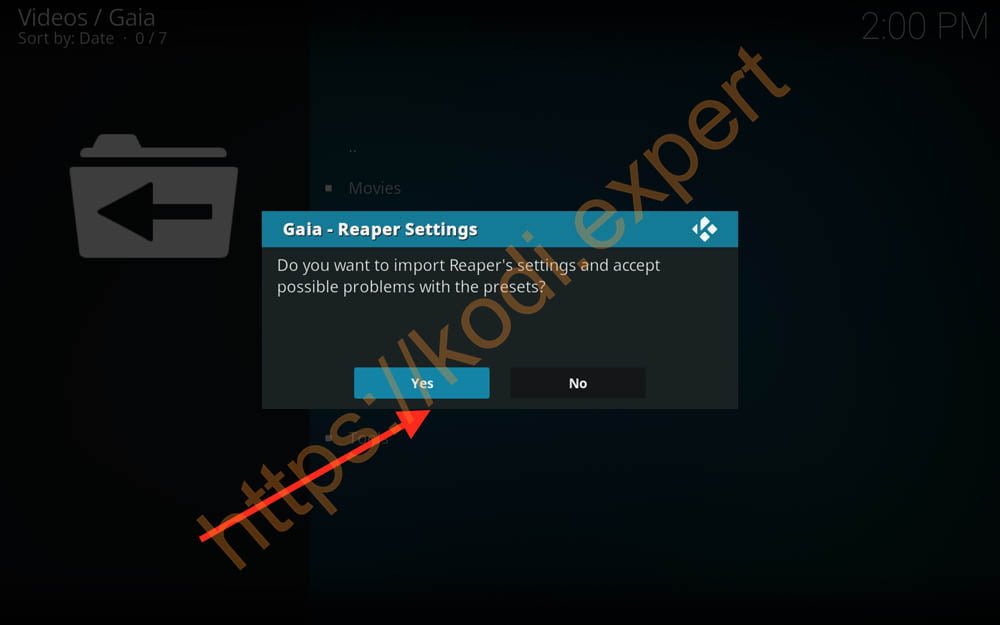 Install Gaia Kodi Add-on #31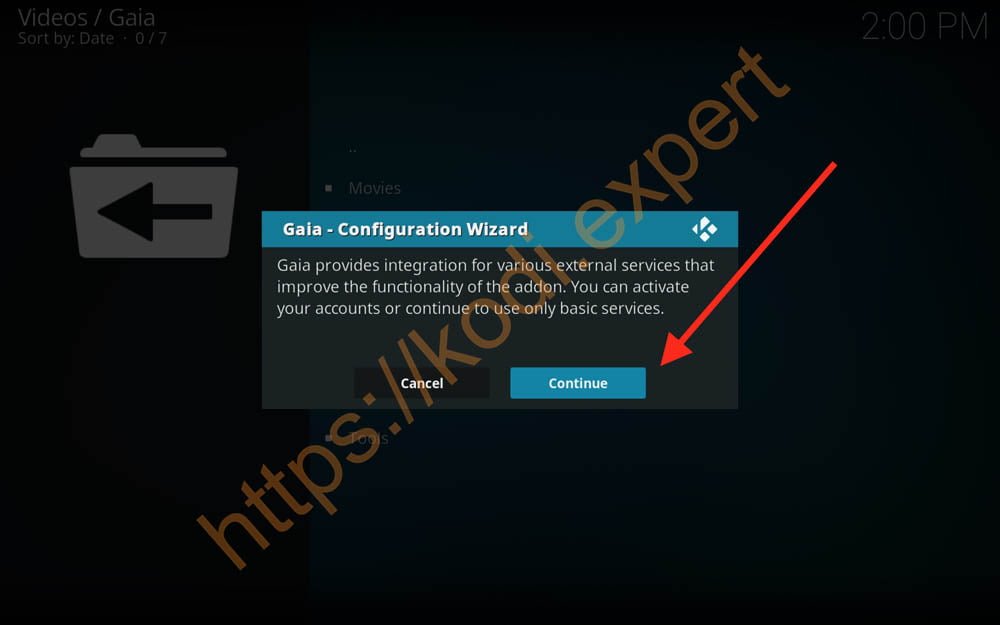 Install Gaia Kodi Add-on #32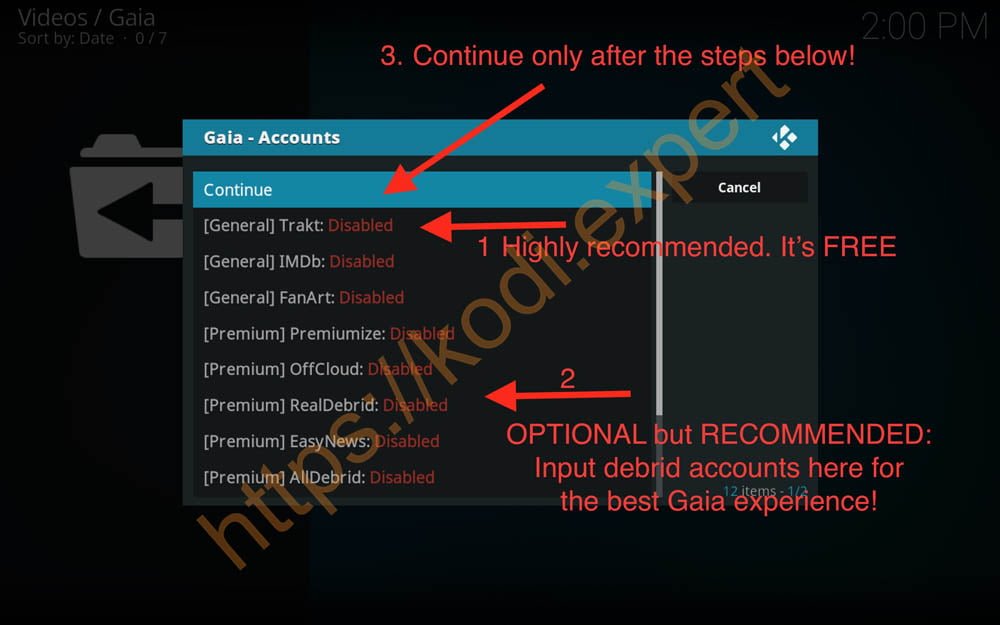 Install Gaia Kodi Add-on #33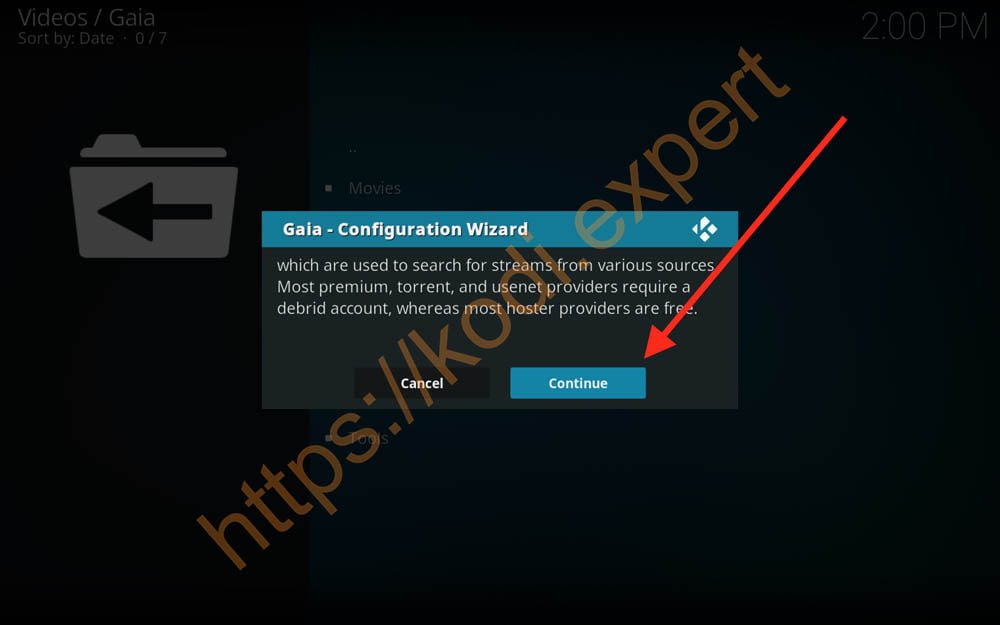 Install Gaia Kodi Add-on #34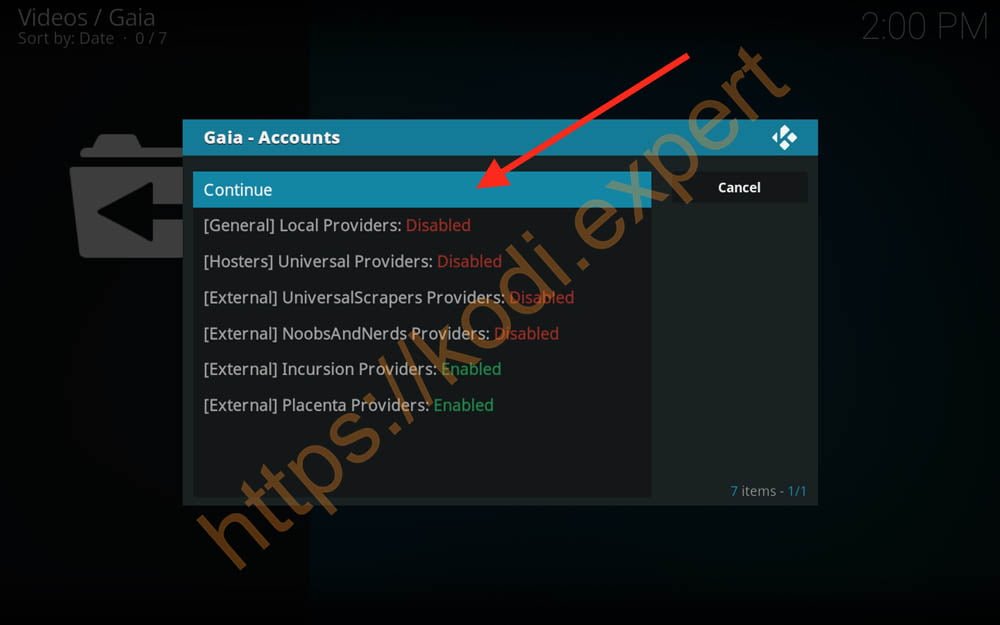 Install Gaia Kodi Add-on #35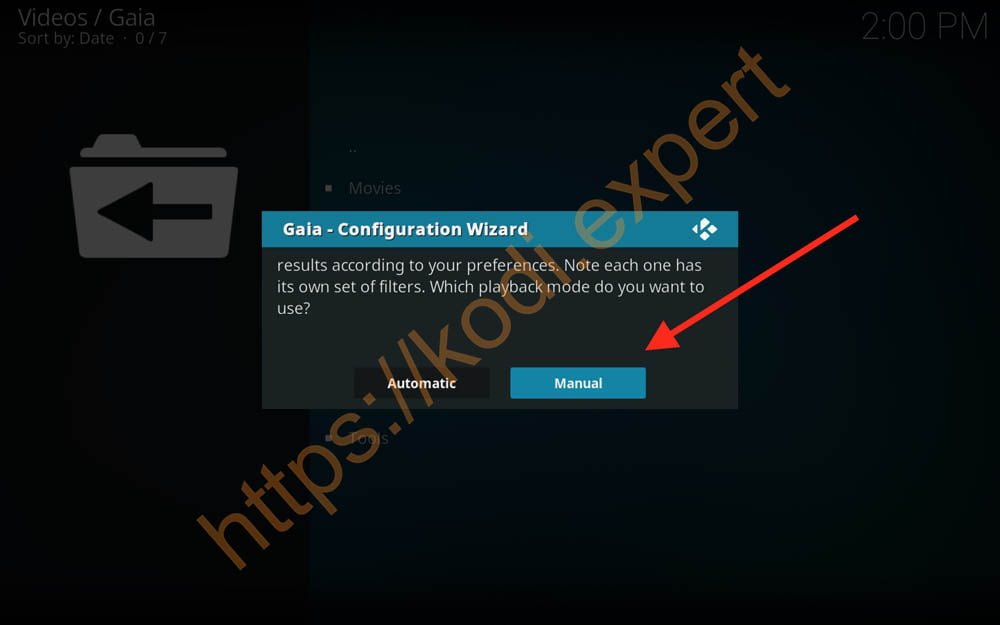 Install Gaia Kodi Add-on #36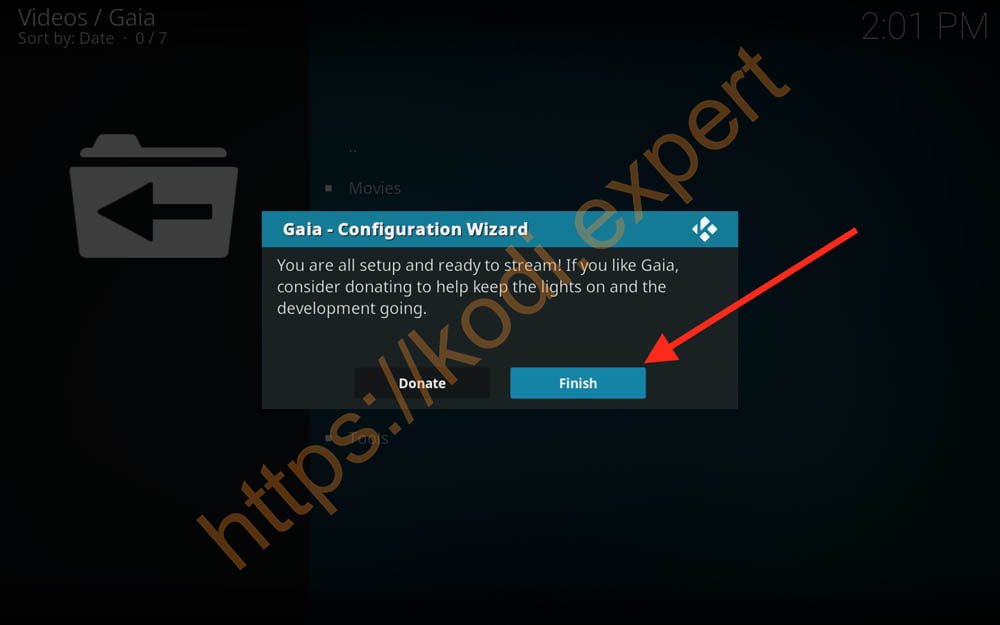 Unleash the true power of Gaia Kodi with Real Debrid
RealDebrid is "the secret" that no Kodi Professional is willing to share! Unlock instantly hundreds of 4K, 1080p Full HD sources that stream faster than Netflix!
Register a FREE account and try our
HIDDEN OFFER:
FREE HAPPY HOURS: Daily from 08 PM to 02 AM (Pacific Time Zone)
GET THE OFFER NOW
Gaia supports a variety of premium or debrid services. Which one is best, is dependent on your preferences and geographic location. Premium services support different hosters, networks, and functionality. The premium services also have different performing servers in different locations. Hence, one service might have a server close to you, and you might therefore get better download speeds from them. You can use the built-in speed test in Gaia to check your connection and compare it against other users' speeds.
The developer's of Gaia suggest one of the following services:
RealDebrid: Supports torrents and hosters only. Their cache inspection is slow and not well supported. They have been around for a while with consistent speeds. Their API is lacking and does not support as many features as their competitors. Their subscriptions are affordable compared to other services. Some users have also reported better download speeds from them.
Premiumize: Supports torrents usenet, hosters, and fast debrid inspection. They have the most diverse API, providing advances features. This service has been around for a while and has proven stable over the years. Their subscription packages are medium cost, depending on what time of the year you buy.

OffCloud

: Supports torrents, usenet, hosters, and fast debrid inspection. They are relatively new to the game and not as mature as some of their competitors. Their packages are also slightly more expensive than some other services. However, their service and support looks very promising and if they maintain their speeds in the future, they will become the new favourite of Gaia.

Special offer: As a courtesy, they offer you to submit 3 links for free every month, including file-storage or BitTorrent. If you love their service, you might consider a paid membership. Join now for FREE

Other: The other premium services, that is EasyNews, AllDebrid, and RapidPremium are supported but provide very limited features without torrent functionality. These services are not advised, but if you already have an account with them, you can integrate them into Gaia.
If you struggle to decide, Gaia suggest either ReadDebrid or Premiumize.
We have a detailed article about how those debrid services will enhance your experience and a comparison of Real Debrid vs Premiumize services
Gaia seems slow on your Kodi?
Gaia is packed with many advanced features. Some of these features are computationally expensive and may therefore take some time to execute. Scraping can take a few minutes, the rest of the addon should however run smoothly. This is a well known problem, especially on slow media boxes, such as Fire Sticks, Raspberry Pis, and other devices with slow processors and/or limited memory.
Features will not be removed from Gaia simply to accommodate people with slow devices. The addon is continuously improved to be more efficient. You can tweak many of the default settings to drastically reduce the scraping and processing time. If you have tweaked all possible settings, waiting a few minutes the scraping to finish is not the end of the world.
You can try the following to improve your experience with Gaia:
Get a faster device or install Kodi on your desktop or laptop.
Make sure that no other background processes or addons are running that might consume you processing resources.
Use the built-in provider optimization (this might be inaccurate):

Gaia → Tools → Providers → Optimization

.
Disable all the providers that you do not need:

Gaia → Tools → Settings → Providers

.
Enable early stopping once enough sources were found:

Gaia → Tools → Settings → Scraping → Preemptive Termination

.
Disable season pack searches:

Gaia → Tools → Settings → Scraping → Season Packs

.
Enable failure detection to automatically disable providers that are slow:

Gaia → Tools → Settings → Scraping → Season Packs

.
Gaia Kodi changelog
3.2.5 (2018.10.03)
Added LambdaScrapers
Fixed Elementum and Quasar buffering.
Improved metadata detection
3.2.4 (2018.09.27)
Fixed exact episode searches.
Fixed apostrophe bug in metadata.
Fixed NzbFinder provider.
Fixed NzbGeek provider.
3.2.3 (2018.09.20)
Fixed slow Orion loading times.
3.2.2 (2018.09.16)
Changed repository addon.
3.2.1 (2018.09.12
Fixed manual download feature.
3.2.0 (2018.09.09
Way faster menu loading.
Possible fix for constant settings reset.
Fixed resolving from external addons.
Fixed bug that incorrectly filtered out unsupported links.
Many fixes for hoster stream playback failures.
Better integration of Orion hoster streams.
Support for 1440P video quality detection.
Fixed provider presets.
Various label format improvements.
Better CloudFlare circumvention.
Updated Torrent9 provider.
Updated YggTorrent provider.
Added YggTorrent account.
Fixed Demonoid provider.
Many small bug fixes.
3.1.2 (2018.08.28)
Fixed various Trakt list issues
3.1.1 (2018.08.13)
Fixed Trakt searches.
Faster show super info retrieval.
Fixed show and episode posters.
Fixed IMDb vote count.
Added additional metadata to IMDb lists.
Fixed caching bug.
3.1.0 (2018.08.11)
Faster menu loading.
Fixed local caching bug.
Fixed title cleaning and spacing.
Fixed the restrictive filter bug.
Improved metadata title detection.
Fixed provider preset loading.
Fixed Trakt movie watchlist.
Default sorting for Trakt lists.
Fixed various other Trakt bugs.
Fixed season lists.
Fixed Orion stream age.
Updated provider preset lists.
Updated KickAssTorrents torrent provider.
Added BitLord torrent provider.
Added TorrentGalaxy torrent provider.
Added TorrentQuest torrent provider.
Added Prostylex torrent provider.
Added Movcr torrent provider.
Added Am5k8 torrent provider.
Added SevenTorrents torrent provider.
Added AvantaBg Russian torrent provider.
Many small bug fixes.
3.0.4 (2018.08.05)
Fixed Orion hoster links integration.
Faster Orion initialization.
Possible fix for setting resets.
3.0.3 (2018.08.03)
Fixed another debrid cache issue.
Individual exceptions for Incursion and Placenta scrapers.
Fixed duration label exception.
3.0.2 (2018.07.27)
3.0.2 (2018.07.27)
3.0.1 (2018.07.24)
Fixed Orion integration
Fixed LimeTorrents provider
3.0.0 (2018.07.22)
Integrated Orion.
Fixed major bug in Incursion and Placenta scrapers.
Fixed enabling and disabling Placenta scraper.
Better incorporation of Incursion and Placenta resolvers.
Added ResolveUrl to list of hoster domains.
Filters for excluding video and audio codecs.
More customizations for stream labels.
Change some label colors.
Fixed a few minor errors with searching.
Fixed Elementum and Quasar metadata.
Fixed show arrivals section.
Fixed KickAssTorrents provider.
Fixed MagnetDl provider.
Fixed TorrentFunk provider.
Improved torrent seed counter.
Fixed automatic backup import.
Changed general drug movie list.
Expanded filter settings.
Improved the metadata features.
Fixed a provider verification bug.
Extended uploader list.
Added new video codecs.
Added new audio codecs.
Fixed language order.
Fixed VPN detection.
Fixed autoplay cancel loop.
2.3.0 (2018.05.17)
Fixed movie and episode directory listing.
Added Trakt premiered, added, and watched date sorting.
Fixed torrent link detection in metadata.
Fixed restrictive filter dialog loader.
Better operating system detection.
Updated the scraping process.
Removed default screener and cam quality filtering.
Major flaw with automatic backups fixed.
Automatic backup restore with no more corrupt settings popups.
Fixed OffCloud proxy setting.
2.2.0 (2018.05.05)
Major bug fixes for Incursion and Placenta scrapers.
Fixed Torrentz2 setting.
Added show year to metadata.
2.1.5 (2018.04.27)
2.1.4 (2018.04.26)
Few minor scraping settings fixes.
2.1.3 (2018.04.21)
Added IlCorSaRoNeRo Italian torrent provider.
Added TNTVillage Italian torrent provider.
Added Premiumize premium membership notification.
Added Premiumize authentication failure notification.
Added Reaper settings import warning.
Fixed clearing providers in tools.
Fixed player title bug.
Updated settings wizard.
2.1.2 (2018.04.18)
Added streaming handler defaults in settings wizard.
2.1.1 (2018.04.08)
Updated YggTorrent provider.
Updated Reaper settings.
Simplified Reaper settings selection.
Added automatic playback to the setup wizard.
2.1.0 (2018.04.08)
Added PronTv hoster provider.
Removed old 6Box usenet provider.
Removed old NZBClub usenet provider.
Fixed scraping loader.
Fixed provider name label.
Added new fanart.
Added new skin support.
Fixed local library movie addition.
Fixed season pack size for local library.
Fixed episode selection from season packs.
2.0.5 (2018.04.05)
Faster menu navigation.
Added notification on streams found.
Added confirmation for restrictive filters.
Updated TMDb settings help label.
Added random movie and show selection.
Moved drug movie list.
Fixed Alluc provider setting.
Force restart on shortcut creation and removal.
2.0.4 (2018.04.03)
Fixed Alluc setup wizard.
2.0.3 (2018.04.03)
Fixed Trakt setup wizard using old account.
Fixed setup wizard account cancellation.
2.0.2 (2018.04.03)
Fixed the new initial setup wizard again.
2.0.1 (2018.04.03)
Fixed the new initial setup wizard.
2.0.0 (2018.04.03)
Revamped the providers and accounts.
Removed old hoster providers.
Removed old usenet providers.
Updated T411 torrent provider.
Added NewzLeech usenet provider.
Added BiNZB usenet provider.
Added Torrentz2 torrent provider.
Added 1337X torrent provider.
Added MagnetDl torrent provider.
Added TorrentDownload torrent provider.
Added Magnet4You torrent provider.
Added BtDb torrent provider.
Added BtScene torrent provider.
Added TorLock torrent provider.
Added YourBitTorrent torrent provider.
Added TorrentFunk torrent provider.
Added TorrentTm torrent provider.
Update NoobsAndNerds Scrapers.
Added support for Universal Scrapers.
Added support for Incursion Scrapers.
Added support for Placenta Scrapers.
Fixed a few artwork bugs.
Added better support for TMDb artwork.
Redesigned the service menu with categories.
Updated verification process.
Fixed Premiumize error bug.
Added special characters for foreign titles.
Fixed automatic backup imports.
Removed tertiary repository dependency.
Updated and expanded settings wizard.
Added drugs movie lists.
1.5.1 (2018.03.21)
Fixed bug that caused long provider initialization.
Fixed NZBFinder usenet provider.
Fixed NZBGeek usenet provider.
Fixed settings backup import.
Added Reddit Reaper settings imports.
Fixed Premiumize error notification.
1.5.0 (2018.03.06)
Update for the new repository.
1.5.0 (2018.03.06)
Added Elementum local torrent addon support.
Added notification on Elementum and Quasar download start.
Fixed player timeout exception.
Fixed YIFY torrent provider.
Removed old RarBg from the verification process.
1.3.1 (2018.02.17)
Fixed episode lists with an alternative season numbering.
1.3.0 (2018.02.13)
Added support for ResolveUrl.
Added Premiumize cache inspection for hoster links.
The support FAQ can now be accessed directly from the addon.
Autoplay now tries to pick a cached service before falling back to downloading.
Added status colors for custom provider locations.
Support for custom progress in order to mark streams as watched.
Added Trakt category for unfinished movies and episode.
Finer tuned title filtering in order to avoid irrelevant streams.
Fixed playback of local files.
Fixed titles without episodes for season packs.
Fixed overwrite preemptive termination for early timeouts.
1.2.3 (2018.02.07)
Fixed episode lists without titles.
1.2.2 (2018.02.04)
Faster changes of custom provider locations.
Fixed show lists for networks.
1.2.1 (2018.01.28)
Important: Reauthenticate your Alluc account.
Added Alluc API limit notification.
Support for multiple Alluc accounts.
Fixed OffCloud hoster cloud download dialog.
Force disable subtitles.
1.2.0 (2018.01.26)
Added page limit for scraping.
Better detection of short titles.
1.1.9 (2018.01.25)
Added page limit for scraping.
Better detection of short titles.
1.1.8 (2018.01.24)
Fixed IMDb lists.
Fixed the preemptive termination overwrite.
1.1.7 (2018.01.22)
Fixed automatic settings backup.
1.1.6 (2018.01.21)
Added option to force autoplay on preemptive termination.
Added user agent to download requests.
1.1.5 (2018.01.19)
RealDebrid download dialog fixed.
Fixed the local downloader icon issue.
Added version number to the log output.
Premiumize ZIP download fixed.
Fixed the NoobsAndNerds provider selection.
Metalliq integration fixed.
Added French YggTorrent provider.
1.1.4 (2018.01.18)
Improved RealDebrid cache inspection.
1.1.3 (2018.01.17)
Minor fix with the automatic settings backup option.
Fixed various filter settings for debrid services.
1.1.2 (2018.01.16)
Fixed custom color selection setting.
Fixed the voucher hand outs.
1.1.1 (2018.01.16)
Fixed RealDebrid cache inspection.
1.1.0 (2018.01.16)
Massive speed improvements across the addon.
Fixed RealDebrid account authentication.
Support for native RealDebrid cache inspection.
Fixed NoobsAndNerds custom location.
Fixed Premiumize cloud folder detection.
Fixed Premiumize provider file detection.
Fixed Premiumize non-cached download process.
Fixed Android detection.
Disabled additional languages in setup wizard.
Changed default provider settings.
Fixed theme for splash dialogs.
1.0.0 (2018.01.12)
– Added very slow RealDebrid cache inspection. Use with caution: https://gaiakodi.com/support/?a=15
– Updated Premiumize to work with the new API.
– Added new debrid service OffCloud.
– Added universal torrent providers: Zooqle, ExtraTorrent, PopcornTime, and Demonoid.
– Added French torrent providers: LienTorrent, Torrent9, and Cpabien.
– Added Russian torrent providers: Rutor, TorrenTino, and NnmClub.
– Added NoobsAndNerds external providers.
– Added YouTube provider, addon, service, and settings.
– Added and updated external providers.
– Added support for sorting favourite lists.
– Fixed the adding of a show range to the local library.
– Updated Lightpack settings and launch procedure.
– Fixed the database error on first launch after installation.
– Fixed the exact search functionality.
– Fixed the Trakt show watchlist bug.
– Fixed Premiumize stream cost and usage label.
– Fixed external automatic playback bug.
– Fixed JSON encoding tool.
– Fixed TorrentProject provider.
– Fixed the add to library option.
– Fixed movie and show categories.
– Disabled Premiumize service retrieval without an account.
– Return cached links immediately on inspection finish.
– Fixed Premiumize download list browsing.
– Improved internal subtitle support.
– Added push announcements.
– Updated speed tests.
– Updated Premiumize services.
– Fixed multi language support.
– Improved metadata detection.
– Automatic settings backup.
– Improved backup functionality.
– Fixed NzbStart usenet provider.
– Support for sorting by seeds and age.
– Faster debrid cache inspection.
– Fixed movie and show logo retrieval.
– Fixed download integration on first run.
– Added color customization support.
– Trakt account requirement for movie channels.
– Fixed people category and search.
– Improved setting setup wizard.
– Faster stream details and cop link dialog loading.
– Added playback timeout and retry options.
– Automatically switch on Lightpack on launch.
– Improved scraping and download progress dialogs.
– Advanced lottery functionality.
– Major updates to the debrid, download, and connection process.
– Fixed background progress dialog crashes.
– Reduced Alluc default limit.
– Update API communication.
– Fixed seeds label for torrent providers.
– Improved the premium providers.
– Fixed subtitle selection bugs.
– Added option to disable the background.
Gaia Kodi adult addon is working only in the newer Android version boxes. We have an article that tests and reviews the best kodi boxes. Make sure you have a good kodi box before complaining for low speed in Kodi add-ons.
Best Android Boxes
for your TV in 2018